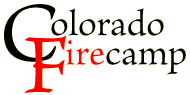 C. Certification & Re-certification
E. Required Training / Prerequisite Exp.
L. ICS, Skill and Expanded Dispatch Position Qualifications
Appendix A: Position Task Book Admin.
An Adobe PDF version of this document (117 pages, 213 kb) can be downloaded from the NWCG Publications Management System (PMS) website.
Wildland and Prescribed Fire Qualification System Guide
PMS 310-1 (NFES 1414)
January 2000
EXECUTIVE SUMMARY
Background
The following summarizes the January 2000 revision of the Wildland and Prescribed Fire Qualification System Guide PMS 310-1, and identifies major changes between the 1993 and January 2000 guides. The process for this version began in 1997. This revision involved field review; solicitation of comments from state and federal agencies under the NWCG umbrella; the combined efforts of the Training Working Team, the Fire Use Working Team and the Incident Operations Standards Working Team.
Objectives
Establish minimum interagency training and qualification standards for wildland and prescribed fire assignments.
Retain the foundation of the performance based qualification system established and implemented in the 1993 version of this guide.
Strengthen the training and qualification standards of those positions identified in: agency reviews; as a result of national studies; issues related to fireline safety; and as a result of Subject Matter Expert (SME) input during curricula development and this revision process.
Hold to a minimum of required training and allow for the development of skills and knowledge outside of the formal classroom environment.
Address the confusion associated with the term "Suggested Training."
Eliminate redundancy, unnecessary positions and requirements.
Simplify and combine multiple qualification documents to provide ease of use for field users.
Although not an objective of the PMS 310-1 revision, the Wildland Fire Qualification System, National Training Curriculum, has been developed to further aid users with the application and administration of the system.
Major Changes
PMS 310-1, parts 1 and 2, have been combined. This has resulted in prescribed fire positions being placed in the appropriate functional area.
PMS 330-1, the Task Book Administrator's Guide, has been discontinued and the text added to PMS 310-1 as an appendix. This puts all of the information pertaining to the Qualification System under one cover.
Some course requirements, particularly those essential to providing safe incident operations, have been added. This is in response to: agency and state comments; recommendations from ad hoc committees formed as a result of issues raised in the Federal Fire Policy Review; the findings of the TriData Corporation's study of firefighter safety; and interagency SME review and input.
In some instances requirements have actually been lowered, if in doing so, the standard for safe and efficient operations could be maintained. The focus of all efforts has been to keep required courses to a minimum.
The category previously known as "Suggested Training" has been deleted and identified as the "Additional Training Which Supports Development of Knowledge and Skills." This provides clarification that users can obtain the necessary knowledge and skills for a position through identified curricula and/or a variety of other forums. Additionally, clarification text has been added to the PMS 310-1.
Guidance
With the publication of this edition of PMS 310-1 the standards established in this guide are to be met by all participating agencies. Individuals who have begun the process of qualifying for a position under the 1993 or the March 1999 editions can continue to use those standards as long as they complete the process prior to December 31, 2002. Additionally, any individual who has begun the evaluation process need not take any newly required course(s) for that position.
Summary Charts
The charts on the following three pages [tables] provide an overview of the changes in qualifications between the 1993 and the January 2000 guides:
Required Training: Displays any additions or deletions to required training by position, the number of hours added or deleted, and course number.

Prerequisite Experience: Displays by position, any change in prerequisite experience from the 1993 version of the PMS 310-1, to the January 2000 version of the PMS 310-1.

Added/Deleted Positions: Displays those positions that have been added or deleted to the January 2000 guide.

---
| | | |
| --- | --- | --- |
| REQUIRED TRAINING | + | - |
| Position | added (hours) | deleted (hours) |
| Area Commander | S-620 (32) | |
| Incident Commander Type 2 | S-420 (32) | |
| Incident Commander Type 5 | PMS 427 (4) | |
| Information Officer Type 1 | S-520 (80) | |
| Information Officer Type 2 | S-420 (32) | |
| Operations Section Chief Type 2 | S-420 (32) | |
| Division Group Supervisor | S-339 (20) | |
| Task Force Leader | S-330 (24), S-390 (16) | |
| Strike Team Leader Crew | S-205 (28) | |
| Fire Use Manager | S-580 (40) | |
| Single Resource Boss Crew | S-230 (24) | |
| Single Resource Boss Dozer | S-230 (24) | |
| Single Resource Boss Felling | S-230 (24) | |
| Single Resource Boss Firing | S-230 (24) | |
| Single Resource Boss Engine | S-230 (24) | |
| Single Resource Boss Tractor/Plow | S-230 (24) | |
| Advanced Firefighter/Squad Boss | S-131 (8) | |
| Area Command Aviation Coordinator | S-620 (32) | |
| Helicopter Manager | | S-290 (32) |
| Assistant Area Commander, Planning | S-620 (32) | |
| Planning Section Chief Type 2 | S-420 (32) | |
| Long Term Fire Analyst | S-390 (16), S-492 (36), S-493 (36) | |
| Prescribed Fire Behavior Specialist | | S-390 (16) |
| Prescribed Fire Behavior Monitor | | S-290 (32) |
| Assistant Area Commander, Logistics | S-620 (32) | |
| Logistics Section Chief Type 2 | S-420 (32) | |
| Food Unit Leader | S-357 (32) | |
| Finance/Admin. Section Chief Type 2 | S-420 (32) | |
| Supervisory Dispatcher | | S-190 (6) |
---
| | | |
| --- | --- | --- |
| PREREQUISITE EXPERIENCE | | |
| Position | 1993 | 1999 |
| Area Commander | ICT1 | ACPC or ACLC |
| Incident Commander Type 5 | | FFT1 |
| Safety Officer Type 3 | | any STL or ICT4 |
| Liaison Officer | ICT3 | None |
| Fire Use Manager | | RXB1 or ICT2 |
| Division Group Supervisor | TFLD or any STL + ICT4 | TFLD or ICT3 |
| Task Force Leader | any SRB + ICT4 | any STL or any 2 SRB |
| Area Command Aviation Coordinator | | AOBD |
| Helicopter Manager | HECM + FFT1 | HECM + ICT4 |
| Helicopter Coordinator | HEMG | HEMG + TFLD |
| Deck Coordinator | | TOLC |
| Take-off and Landing Coordinator | | ABRO |
| Aircraft Base Radio Operator | | HECM |
| Assistant Area Commander, Planning | PSC1 | any Type 1 General Staff Position |
| Assistant Area Commander, Logistics | LSC1 | any Type 1 General Staff Position |
| Situation Unit Leader | TFLD or any STL + ICT4 | any STL General Staff Position |
| Training Specialist | TFLD or any STL or any Planning Unit Leader | None |
| Long Term Fire Analyst | FBAN or RXFS + RXI2 | FBAN or FEMO + RXI2 |
| Fire Effects Monitor | | FFT2 |
| Communications Unit Leader | INCM | INCM + COMT |
---
| | | |
| --- | --- | --- |
| ADDED/DELETED POSITIONS | + | - |
| Position | added | deleted |
| Incident Commander Type 5 | X | |
| Safety Officer Type 3 | X | |
| Fire Use Manager | X | |
| Area Command Aviation Coordinator | X | |
| Fire Effects Monitor | X | |
| Incident Communications Technician | X | |
| Radio Operator | X | |
| Deck Coordinator | X | |
| Take-off and Landing Coordinator | X | |
| Aircraft Base Radio Operator | X | |
| Prescribed Fire Behavior Specialist | | X |
| Prescribed Fire Behavior Monitor | | X |