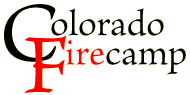 NAPA Report
Enhancing Local Firefighting Capacity
Panel Conclusions and Recommendations
NASF Report
An Overview of Rural and Volunteer Fire Departments
Issues and Recommended Actions
CONTAINING WILDLAND FIRE COSTS:
UTILIZING LOCAL FIREFIGHTING FORCES
ENHANCING LOCAL FIREFIGHTING CAPACITY
ORIGIN, PURPOSE, AND SCOPE OF THE REPORT

After examining all the factors influencing the costs of wildfire suppression in its report of September 2002, Wildfire Suppression: Strategies for Containing Costs, the Academy's Wildfire Panel found that one of the few opportunities to reduce suppression costs during a fire was to make better use of local firefighting resources for initial and extended attack, for mop-up and emergency rehabilitation, and for smoothing transitions between management teams.

This report provides additional information to assist the agencies in implementing Recommendation 8 from the September 2002 report. As a way to improve large-fire suppression response and to help contain suppression costs, this recommendation urged the land management agencies to develop a national budgeting methodology to analyze the cost, benefit, number, composition, location, mobility, productivity, and seasonality of each type of large-fire suppression resource. [2] To help implement this recommendation, the Panel recommended that land units assess whether additional local Type 3 Incident Management Teams (IMTs) would be beneficial. These teams would consist of federal, state, and local firefighters who are not committed to serving on Type 1 or 2 teams that may be assigned to fires far away. In addition, it recommended that agencies optimize the use of local resources and upgrade the performance of certain firefighting crews.

Federal and most state wildfires that escape initial attack are managed by Type 1, 2, and/or 3 teams. The type of team required is determined by the complexity of the fire. Factors include fire behavior, number of firefighters required, resources threatened (natural resources, urban interface, and endangered species), firefighter and public safety issues, and number of jurisdictions involved. Table 1 below shows the differences among these teams.

The largest, most complex fires are managed by Type 1 teams; fires of moderate complexity are managed by Type 2 Teams; fires that have escaped initial attack, but not become large or complex enough to require a Type 1 or Type 2 team, are managed by Type 3 Teams. As a fire grows more complex, its management may transition to a more capable team. Conversely, once suppression objectives have been achieved on a large fire, management may be passed back to a lower-level team. With a dedicated Type 3 IMT, a wildfire-prone community is not only able to provide a more effective local response, which should reduce the number of fires that become large and reduce the need for more expensive Type 1 and 2 teams. It should also help these communities regain jurisdiction over the fire more quickly and efficiently when it no longer requires Type 1 or 2 management. This established local leadership can also be the catalyst to organize, train, and exercise locally stationed firefighters of all jurisdictions (federal, state, local, tribal, and volunteer) to work together as a unified force when necessary. In many cases, the ability to accept personnel for limited local commitments also facilitates recruitment.
Table 1. TEAM COMPARISON CHART
| | | | |
| --- | --- | --- | --- |
| Team Details | Type 1 | Type 2 | Type 3 |
| Team Composition | Formal | Formal | Formal/as needed |
| Number of Team Members | 27 +/- | 21 +/- | 3-10 |
| Dispatch Level | National | Geographic Area | Local |
| Fire Complexity | Most Complex | Moderately Complex | Fires that Escape Initial Attack |
| Number of Firefighting Personnel on Assignment | 500-2,500 | 100-500 | 20-100 |

IMTs are comprised primarily of state and federal employees along with an occasional local fire department member. These employees have regular jobs—as senior administrators, fire managers, engineers, and the like—with their respective agencies. As a result, they are often unable to complete much of their regular work during heavy wildfire years.

This report
Identifies the major cost-related lessons learned from its case studies of large wildfires
Discusses the importance of local fire departments in initial and extended attack, mop-up, and rehabilitation
Summarizes the advice of participants in Academy-sponsored firefighting breakout sessions regarding Type 3 teams, wildfire training, firefighting agreements and authorizations, and federal aid
Presents Panel conclusions and recommendations in three areas: (1) increasing the availability of local firefighting forces for wildfires; (2) integrating local firefighting forces into wildfire response; and (3) facilitating access to federal aid for local wildfire response forces.
LESSONS FROM LARGE WILDFIRES
The Panel based its 2002 recommendations on case studies of six large wildfires in western states in 2001: (1) the Arthur Fire in Wyoming; (2) Green Knoll Fire in Wyoming; (3) Moose Fire in Montana; (4) Sheep Fire in Nevada; (5) Star Fire in California; (6) Virginia Lake Fire Complex in Washington. Three were USDA Forest Service forests, and three were Interior Department fires. The principal cost-related findings from these cases follow.
The Arthur Fire was started by lightning on July 28, 2001, near the top of a ridge at 9,000 feet in Yellowstone National Park, Wyoming. The fire took two weeks to contain. It burned 2,800 acres of mostly forested land and cost an estimated $6.3 million to suppress, or $2,142 an acre. From this fire, we learned that:
Regardless of its level of preparedness, a land unit may not be capable of containing a fire when it is still small. Arthur Fire conditions prohibited an initial attack effort and predisposed it to be a costly fire from the outset, requiring a large quantity of costly aviation resources.
Having a Type 3 IMT on the land unit can result in more efficient extended attack; may facilitate containment of the fire; and will result, if necessary, in smoother transitions between to Type 1, 2, and 3 teams.
Yellowstone fire management staff's extensive experience with large wildland fires, and its ability to concentrate on this fire without being called away to other fires, greatly enhanced their ability to manage the fire.
The Green Knoll Fire started when a campfire escaped on July 22, 2001. The fire took 17 days to contain. It burned 4,470 acres of forest within the Bridger-Teton National Forest and adjacent private lands near Jackson, Wyoming. It cost $13.3 million to suppress, or approximately $2,975 an acre. From this fire, we learned that:
Cooperative working relationships among federal, state, and local agencies can contribute significantly to effective and efficient fire suppression operations. Especially significant in this case were the joint emergency action plans and joint exercises developed in advance by local firefighters and the federal agencies.
Releasing costly Type 1 and 2 resources in a timely manner can be accomplished without endangering firefighter or public safety.
Previously established written guidelines on administrative, budget, and finance practices provided useful guidance to local staff, as well as to incident management teams.
The Moose Fire was started by a lightning storm in northwestern Montana's Flathead National Forest on August 14, 2001. It later spread into Glacier National Park, a state forest, and private lands. The fire took over seven weeks to control and $20 million to suppress—approximately $275 an acre. From this fire, we learned that:
Opportunities to contain the fire during the initial attack and early development may have been lost due to delays in air support and use of inexperienced personnel.
Difficult and complex interaction among the national forest land unit, the state, IMTs, and Flathead County officials illustrate the challenges of making full use of local resources in fire suppression and conducting the landscape-scale planning called for by national fire management policies and plans when good relationships have not been established before the fire starts.
The Sheep Fire started on August 9, 2001, 20 miles north of Battle Mountain, Nevada. The fire took five days to control. It burned 83,673 acres, mostly rangeland, and cost $2.2 million to suppress—approximately $26 an acre. From this fire, we learned that:
Local landowners' ability to create pressures that significantly influence strategy and tactics—to increase the costs of a fire—illustrate the need for a cooperative approach to fire management planning and suppression operations before the fire starts.
The Star Fire started on August 25, 2001 on private lands within the Eldorado National Forest east of Sacramento. Although never confirmed, it was assumed to be human-caused. The fire burned almost 17,500 acres of public and private land on two national forests (Eldorado and Tahoe). It cost $28.2 million to suppress—approximately $1,611 per acre. From this fire, we learned that:
No matter how prepared a federal land unit is, a few fires—such as Star—will escape initial and extended attack, especially where heavy fuels, steep inaccessible terrain, and extreme burning conditions exist.
Availability of key resources is critical to a successful initial attack.
The Virginia Lake Complex Fire was produced when two lightning strike fires on the Colville Indian Reservation escaped initial attack and joined together. Four more fires later merged into the complex. All told, the six fires burned over 74,000 acres in eastern Washington and cost $25.2 million to suppress—approximately $339 per acre. From this fire, we learned that:
Difficult relationships between IMTs and local cooperators can divert the IMT's time and energy away from the primary task of suppressing the fire and can cause them to underutilize local knowledge and experience.
Agency personnel need better guidance for negotiating and preparing cost-share agreements.
As these case studies were being conducted, a large fire started in the Denver area. Two Academy staff were nearby, and they prepared a mini-case study on it as well. This fire, the Hayman Fire, ignited on June 8, 2002 on the Pike National Forest, about 40 miles south of Denver. It became the largest fire in Colorado history, burning over 137,000 acres. The fire burned 133 residences, one commercial building, and 466 outbuildings. In addition to numerous communities, it threatened significant infrastructure (including a major watershed for Denver) and recreation areas.

This fire was considerably larger, more expensive, and more complex than any of the six 2001 case study fires. Still, it also showed how difficult it is to control costs and to provide a smooth transition between IMTs. The Hayman Fire faced several of the same issues found on the six case study fires:
The Incident Commander indicated that this was probably the most complex fire he had ever fought.
The large community interface presence limited the team's options for developing alternative strategies on this fire.
A complicating factor in the development of suppression strategies was the large number of local cooperators. When the IMT arrived at the fire, there still was a lot of suppression activity that was not tied into the IMT, so the IMT had to bring the other cooperators into its fire organization and planning.
Some local dispatch centers were not adequately linked with state and federal centers.
According to newspaper accounts written at the time of the fire, local firefighters were extremely distressed about not having been used properly by the national IMT.
Although the Finance Section officials had problems with the computerized record-keeping system, problems associated with people—not the system—were a greater concern. A large number of volunteer fire department resources had not provided Finance with the documentation required to be paid. Finance was not able to capture these costs.
LOCAL FIRE DEPARTMENTS ARE CRITICAL RESOURCES
With over one million active firefighters nationwide, local fire departments [3] are important resources in wildland firefighting, both for initial and extended attack. Nationally, there are over 24,000 rural fire departments and 658,000 volunteer firefighters. Only 16,000 full-time and seasonal firefighters are employed by the federal agencies. Although local fire departments are often perceived as only providing structural fire protection, the Needs Assessment of the U.S. Fire Service, prepared jointly by the U.S. Fire Administration and the National Fire Protection Association, found that some level of wildland fire protection is provided by 84 percent of local fire departments. [4]

In recognition of the importance of local fire departments, the Department of the Interior recently signed an agreement with the International Association of Fire Chiefs (IAFC), as shown in Box 1.
Box 1. AGREEMENT BETWEEN THE INTERIOR DEPARTMENT AND THE INTERNATIONAL ASSOCIATION OF FIRE CHIEFS
On September 25, 2003, Interior and the International Association of Fire Chiefs signed a cooperative agreement that recognized the critical role played by local fire departments as first responders and the need for them to work with the federal agencies in firefighting, fire preparation, and mitigation activities.

The parties agreed to:
Support the 10-Year Comprehensive Strategy for the National Fire Plan at the local level through fire departments.
Enhance the ability of local fire departments to operate safety in cooperation with state and federal agencies in wildland firefighting.
Coordinate and communicate with cooperative partners and agencies in order to identify issues, problems, and possible solutions.
Establish IAFC as a key collaborator for seven of the tasks necessary to implement the 10-Year Comprehensive Strategy.
Conduct at least four Local Area Leadership Workshops to bring regional representatives of local, state, and federal agencies together to discuss challenges in protecting communities and the environment from unwanted wildland fires.
Participate in an interagency team assessment of the impact of career transitions in the federal wildland agencies and assist in developing solutions to ensure that essential fire management positions are staffed appropriately.
Despite the importance of these local resources, the Academy's case studies indicate that they often are not integrated into wildland firefighting as fully and effectively as they could be. Two examples illustrate this best:
During the Moose Fire, Flathead County's fire and emergency services provided structural fire protection on private lands, but the county refused to participate in delegations of authority or a formal unified command. Instead, it responded to the wildfire by establishing and maintaining a separate incident action plan, incident command post, and organizational structure; conducting a separate planning process; and managing a separate method for ordering resources and implementing tactics. The county later filed a claim against the USDA Forest Service for reimbursement of its expenses, which was rejected because the county had not been part of the overall effort.
During the Virginia Lake Complex fire, the relationship between firefighters from Okanogan Fire Protection District 8 and IMT personnel was strained, and the atmosphere was tense from the outset. District firefighters desperately fought to avoid additional losses and to protect the community's natural resource base. The district did not clearly understand and acquiesce to the command structure for suppression operations, and the IMTs did not establish clear procedures that outlined each party's responsibility. The final cost-share agreement also seemed unusually heavily weighted toward federal payment.
Another major barrier to coordination between federal, state, and local fire departments is communications capability for initial attack and emergencies. The Needs Assessment of the U.S. Fire Service found that, although approximately 50 percent of the emergency responders assigned to incidents from rural fire departments had radios, fewer than 50 percent of these departments are able to communicate with most of their interagency partners. This problem occurs because emergency responders use a variety of different frequency types and strengths, and they have had problems with frequency interference and interoperability. Frequency interference results when disturbances within the system cause additional, unwanted signals. The lack of interoperability results when emergency responders are unable to communicate with one another because they are using different technologies. Although converting all volunteer and rural fire departments to narrow band radios would be a major financial and technical undertaking, it may be possible to meet this need through a coordinated effort by federal, state, and local governments. This effort could be supported by the Department of Homeland Security's funds for upgrading the communications technologies of first responders

Ultimately, the Panel envisions a system of seamless wildland firefighting where all qualified resources are used appropriately in initial and extended attack, mop-up, and rehabilitation. When fighting a wildland fire, a smooth and effective transition from one type of team to another—and back again—can reduce hazards to firefighters, improve the effectiveness of suppression activities, and reduce the costs of large wildfires. This year, the Panel proposes additional steps to implement its 2002 recommendation. These would encourage the following:
Fully qualified and recognized local firefighting forces capable of and willing to cooperate across organizational lines for initial and extended attack, in a fully integrated manner; operate within a unified command under the National Incident Management System for large fires; and establish maximum allowable draw-down levels for initial attack resources and fire managers
Development of one or more fully qualified Type 3 IMTs in each wildfire-prone community area to be available to manage local fires;
Development of a local interagency fire operations plan to ensure fully coordinated fire prevention, fire training, exercises, dispatching, initial and extended attack, mutual aid, cost sharing and other activities.
The Panel recognizes that, because IMTs must be used on a regular basis in order to maintain their qualifications and effective levels of preparedness, the "community areas" would have to be sufficiently large and wildfire-prone to satisfy this requirement. Out-of-area training assignments should be considered, as appropriate, to accelerate the experience needed to become qualified. In addition, these teams could be used in out-of-area firefighting assignments within their state, consistent with the State Mutual Aid Plan, when they are not needed in their local geographic area.
Figure 1 presents the Panel's vision for how local firefighting forces should be integrated into the Incident Command System (ICS).
Figure 1. USE OF LOCAL FIREFIGHTING FORCES
| | |
| --- | --- |
| ENCOURAGE THIS | AVOID THIS |
| • Local forces federally trained/qualified for use on wildfires | • Not federally qualified or recognized |
| • Equipped for fighting wildfires | • Rejected for use by Type 1 and Type 2 IMTs |
| • Willing and able to operate within unified commands | • Local dispatch centers not linked to state and federal dispatch centers |
| • Effectively led by local Type 3 IMTs for initial and extended attack, mop-up and rehabilitation | • Communications not interoperable |
| | • Local forces not willing to participate in unified commands |
To receive feedback on this proposal, the Academy held day-and-a-half workshops in the spring and summer of 2003 in four communities: (1) Flagstaff, Arizona; (2) Boulder, Colorado; (3) Bend, Oregon; and (4) Palm Coast, Florida. Each workshop included a firefighting breakout session to receive feedback on the proposal and to discuss barriers to implementing it. The results of the breakout sessions are summarized in the next section.

As breakout participants discussed ways to enhance local interagency firefighting capabilities by making greater use of local resources during initial attack, one common theme was that this would not only reduce the costs of wildfire suppression, but would also improve firefighter safety and effectiveness. The communities represented have been working to make more use of local firefighting forces. Even these communities, however, recognize that they could make significant improvements in wildland firefighter training, participation of local firefighters on interagency teams, and mutual-aid agreements. In many other states and communities, coordination between the federal agencies and local departments is not as common.
Too often:
Mutual-aid agreements are not in place.
Local firefighters are not adequately trained, qualified for, and utilized in wildland firefighting procedures.
Departments neither coordinate their activities nor have integrated command teams on multi-jurisdictional fires.
Federal, state, and local fire-dispatch centers are not effectively linked.
Communications systems still are not interoperable.
Furthermore, some fire departments with a wildland interface seem to believe that wildland fires are just brush and grass, so training standards and certification are not needed. Chief officers of many departments are not familiar with basic wildland firefighting principles, or how unified command works on a multi-jurisdictional incident.

Based on the breakout sessions and other background research, the Panel concludes that the nation still has a long way to go in improving local wildland firefighting capacity. Local fire departments represent a huge pool of potential firefighters that can be a vital resource when properly trained and integrated.


ADVICE FROM WORKSHOP PARTICIPANTS
Participants in the firefighting breakouts discussed several key issues and had many reactions to the current state of suppression-related efforts and the Academy's proposed additional steps. Their discussions centered on four themes: (1) Type 3 IMTs, (2) fire training, (3) the adequacy of agreements and authorizations, and (4) federal grants.

Developing Type 3 Incident Management Teams
Many local firefighters are not qualified to fight wildfires under current national standards. This is a major barrier to the development of local crews and Type 3 Incident Management Teams. By way of background, it is necessary to understand that two sets of standards have been developed for wildland fire:
The National Wildfire Coordinating Group—representing the five federal land management agencies and the state foresters—has established national standards for approximately 103 wildland firefighting positions. This "Red-Card" System establishes certain qualification and certification standards for training, experience, and physical fitness that state and federal wildland firefighters must meet when suppressing a wildfire. Local firefighting personnel must meet these standards when they participate on federal fires beyond mutual aid or are dispatched to support federal wildfires outside their local area.
The National Fire Protection Association has established Wildland Firefighter Professional Requirements (NFPA Standards 1051) that describe minimum job performance requirements for four wildland fire positions. These standards are recommended for all departments that engage in wildland firefighting, but many local firefighters often do not meet NFPA wildland standards for a variety of reasons—including a high degree of personnel turnover, plus the time and expense it takes to qualify.
Although both sets of standards are performance-based and designed to provide for firefighter safety and increase firefighting effectiveness, some differences exist between them. NWCG relies on a prescribed curriculum of wildland fire courses, requires completion of a task book under field conditions, and mandates physical fitness levels that each government agency then determines how their personnel will meet (through, for example, a fitness test or medical exam or the like). NFPA, by contrast, does not rely on a prescribed curriculum. It uses performance evaluations—similar to the task book process, but not conducted under field conditions—and physical performance requirements developed by the local jurisdiction.

The differences between these two standards are compared in Table 2.
Table 2. COMPARISON OF NWCG AND NFPA WILDLAND
FIREFIGHTER STANDARDS
| | | |
| --- | --- | --- |
| Requirements | NWCG | NFPA |
| Formal Curriculum | Yes | No |
| Position Description | Yes | Yes |
| Physical Fitness | National and Agency Standards* | Local Standards |
| Task Book** | Yes | No |
| Performance Testing | No | Yes |
| Trainee Assignments | Yes | No |
| Certification Documentation | ICS Qualification Card | Local Documentation |
| Performance Evaluations | Yes | No |
* Federal wildland fire agencies have adopted the NWCG Work Capacity Tests (WCT) as the approved method of assessing wildland firefighter fitness levels.
** During fire assignments, NWCG requires that trainees seeking advancement to the next level carry a task book. The trainee must successfully complete each task in the book, receiving the signature of his or her fire-line supervisor. NFPA relies on the local jurisdiction to certify that job performance objectives have been met.
The NFPA 1051 Standards for Wildland Fire Fighter Professional Qualifications was developed by the NFPA Technical Committee on Wildland Suppression Professional Qualifications. Chaired by a federal wildland fire manager, the committee consisted of six federal fire experts as well as NWCG and State Forester representatives. The NFPA standards are recommendations that are intended to apply to all agencies that respond to wildland fire.

Academy workshop participants agreed with the need for a Type 3 Team or equivalent resident in areas that have a significant amount of wildfire activity and committed to staying in that area. Many participants expressed concerns, however, that requiring firefighters to meet NWCG standards would exclude valuable local resources from both firefighting and fire leadership positions where they could contribute vital knowledge of the terrain and vegetation. These participants also believed that each community's firefighters should be required to meet at least their local standards, and Florida's wildfire committee is drafting a state requirement that firefighters working beyond a mutual-aid agreement would have to meet certain wildland fire standards (which are expected to be somewhat different from NWCG's). Other workshop participants, though, believed that requiring firefighters to meet NWCG requirements was necessary to protect their lives and their safety. Not mandating NWCG standards, they also said, could cause governments to be held legally liable for firefighter deaths or injuries.

This issue is also addressed in a June 2003, The Changing Role and Needs of Local, Rural, and Volunteer Fire Departments in the Wildland-Urban Interface, published by the National Association of State Foresters Steering Group:
Confusion continues to exist over who is responsible for protecting structures in the Wildland-Urban Interface and how and when to use local personnel for extended attack on a fire under state or federal jurisdiction. This uncertainty over authorities and jurisdiction can impede the initial response to a wildfire, lead to the inefficient use of all available suppression resources and, ultimately, place firefighter and public lives at risk. Much of this dangerous ambiguity is driven by concerns over qualifications, standards, and even personal liability.

Because the Red Card system was developed initially to serve federal needs, it does not effectively account for the equivalent training and experience of local firefighters. This creates tension during wildfire response. In general, it is the policy of federal wildland fire agencies—and some state agencies—to require that rural fire cooperators meet these standards if they wish to participate in fires under federal (or state) jurisdiction. As a result, federal or state fire managers may believe they are unable to use trained, local fire personnel. They therefore believe they must order 'qualified' firefighters from other—often distant—locations.

In Wildland-Urban Interface situations, a decision not to use local forces because of their lack of a Red Card is often erroneous. Furthermore, it can result in delayed action and considerable additional expense. Rural fire departments typically have the jurisdictional authority for structure protection. Thus, they have the legal right to be engaged in the surrounding wildfire suppression actions—regardless of whether or not their personnel meet federal or state qualifications.
In court, the federal agencies have been held legally liable for the deaths or injuries of firefighters without red cards. For example, in Buttram v. United States of America (1999), the Bureau of Land Management (BLM) was found partially liable for the deaths of two firefighters in the Point Fire. Specifically, the U.S. District Court in Idaho found that BLM bore 35% of the liability, while Kuna Rural Fire Department (for whom the firefighters worked) was responsible for the remainder. According to the Court, BLM did not ensure that the firefighters were given duties commensurate with their capabilities and qualifications; did not fully instruct the volunteers about the nature of the fire, fuel conditions, weather information, safety reminders, command structure and radio use; did not ensure that all firefighters heard a red flag warning, and failed to brief the firefighters on safety issues related to it. Kuna Rural Fire Department did not provide the firefighters with the proper equipment; did not ensure that they were qualified to fight this fire; did not obtain weather forecasts; did not ensure that the firefighters received a briefing about the nature of the fire, fuel conditions, weather information, safety reminders, command structure, and radio use; and did not adequately train its volunteer firefighters to fight wildand fires in a safe and effective manner.

Because of questions about legal liability, Incident Commanders tend not to use otherwise qualified local resources, even though the Interagency Standards for Fire and Fire Aviation Operations provides them with some discretion to use local firefighters without red cards. [5] As a result of this legal confusion, the NASF Steering Group recommended that federal and state agencies "establish a clear and consistent policy based on a nationally-recognized wildland fire standard for local agencies (such as NFPA 1051)." In addition, it urged national wildland fire agencies to clarify that "all wildland fire responders [must] accept each other's qualifications" during initial attack, and added that employees of an organization with legal jurisdiction "have the legal right to remain on a fire—as long as they meet their own organization's qualifications." [6]

Since the NFPA standards were developed with significant federal fire input and are intended for use by all fire agencies, NWCG could easily recognize the NFPA equivalent positions identified in Table 3.
Table 3. OVERLAP IN NWCG AND NFPA POSITIONS
| | |
| --- | --- |
| NWCG Position | NFPA Position |
| Firefighter II | Wildland Firefighter I |
| Firefighter I | Wildland Firefighter II |
| Single Resource Boss | Wildland Firefighter III |
| Incident Commander, Type 3 | Wildland Firefighter IV |
Box 2 outlines the Federal Emergency Management Agency's (FEMA) plan to develop all-hazard Type 3 IMTs.
Box 2. FEMA'S PLAN TO DEVELOP TYPE 3 ALL-HAZARD
INCIDENT MANAGEMENT TEAMS
FEMA's US Fire Administration recently signed a Memorandum of Understanding with the International Association of Fire Chiefs and the National Fire Protection Association. They have established a project to begin developing all-hazard Type 3 IMTs across the country for regional or state-level deployment. The strategic objectives of the project are to:
Establish metropolitan area-IMT regional overhead teams based on the Forest Service's models
Develop IMT capabilities
Develop and train IMTs to support command
Provide mutual aid staff with unified command training and development
Utilize Integrated Emergency System
Develop and implement a nationwide credentialing criteria similar to the Red Card system.
Barriers to Developing Type 3 Teams
The workshop participants identified lack of both staff and funding as barriers to the development of Type 3 Teams. Many firefighters have multiple levels of certification (Type 1, 2, and 3) and often find themselves being dispatched as part of Type 1 and 2 teams. In many cases, then, Type 3 teams will not have the firefighters they need during peak fire season. Participants also noted that some firefighters—especially volunteers—have difficulty getting certified because they are only available for training on the weekends.
A new trend of using Type 1 and Type 2 teams frequently to manage non-fire incidents makes development of Type 3 teams more urgent. For example, Type 1 teams were deployed to New York and Washington, DC, after the September 11th terrorist attacks; Type 1 and 2 teams were deployed to the Space Shuttle Columbia disaster and to several agricultural disease outbreaks in addition to hurricanes, floods, and earthquakes. This expanding mission is beginning to conflict with IMT members' regular jobs. Type 3 teams could alleviate some of these problems by lowering the wildfire demand for Type 1 and 2 teams, and helping to provide a larger supply of personnel with the experience to assume Type 1 and 2 leadership responsibilities.

Even as the total number of teams has been reduced significantly over the past several years, agencies are still having trouble staffing Type 1 and 2 teams. The reduction in teams, combined with year-long multiple-risk response assignments, has placed a growing burden on the land management agencies and individual team members. In some areas, retirements are also having a significant impact on IMTs.

Academy workshop participants worried that foreseeable human resource drains will be a major barrier to staffing all types of IMTs, including the goal of establishing local Type 3 teams. These trends, they said, make it increasingly necessary to take proactive steps to develop future leaders and to create local IMTs that remain in place during periods of heavy commitment to out-of-area fires.

Personnel issues can complicate the task of developing a coordinated firefighting process. For example, the Oregon State Mobilization Plan requires that local departments be reimbursed at administratively determined rates when a fire goes beyond mutual aid. Although these rates are tied to local labor scales and determined on a Geographic Area Coordinating Committee basis, they are a barrier to the development of Type 3 Teams for several reasons: (1) they rarely cover the full salary costs of paid firefighters; (2) they do not pay overtime at time-and-a-half; and (3) paid fire departments must replace the personnel assigned to a wildfire with off-duty firefighters at overtime rates.
Fire Training
The Needs Assessment of the U.S. Fire Service not only identified training as one of the biggest problems facing local fire departments, but also identified it as one of their top priorities for any federal funding received. Under NWCG standards, an introductory-level wildland firefighter is expected to understand basic wildland fire behavior, fuels, and fire weather; be familiar with strategies for attack and control of wildfires; be able to safely and effectively use firefighting hand tools and hoses; recognize life-threatening situations and know safety procedures; be able to communicate with others on the crew or in the immediate vicinity. But an estimated 41 percent of local fire department personnel involved in wildland firefighting lack formal training in these areas. [7]

The 2001 Academy Panel report addressed some of the problems with the current training structure by conducting an informal survey of federal wildland fire personnel at all levels. The Panel observed that class size and funding fluctuations from year to year limited the availability of training. Moreover, the physical separation of the nine training sites—operated through the eleven Geographic Area Coordination Groups—has produced inconsistent levels of instructor quality and course delivery. Regarding the quality of courses, fire managers reported that the courses offered solid technical content, but that the way the information was delivered should be improved. [8]

According to workshop participants, the state wildfire academies and local training opportunities meet a crucial need, but neither meets all the needs. In Colorado, for example, hundreds of people were turned away from local training programs in 2002. Lack of funding for training is a major barrier. In addition, it is sometimes difficult to get instructors because state fire agencies are generally understaffed and federal agencies may be committed to other priorities such as prescribed burning. Moreover, volunteer fire departments are often unable to participate in training because doing so requires too much time.

In general, lower-level courses are offered locally, and these are accessible to local firefighters. The intermediate level courses are more difficult to obtain, as they are often only offered at state or regional levels. Some courses are rarely offered because no one is available to teach them. Workshop participants believed that the teaching requirements could be eased to allow more individuals to qualify as instructors without diminishing the quality of courses and that many NWCG courses could be shortened. They could also be made more widely available through the use, where appropriate, of Internet- and video-based distance learning, again without diminishing quality. Workshop participants supported the multi-agency cadre of instructors currently used by NWCG as an important way to ensure that students are exposed to the different terminologies, technologies, and policies of the various agencies involved in wildland firefighting.

Many workshop participants believed that NWCG and NFPA should recognize collateral courses because some of the training, such as ICS and leadership courses, is duplicative and frustrating to firefighters who must take both. It was also noted in Oregon and elsewhere that many local departments spend more time fighting wildfires than structural fires, yet their training is largely for structural fire rather than wildland fire. As one local fire chief stated, "my department is actually a wildland fire department thinly disguised as a structure fire department." The Central Oregon Community College now teaches wildland firefighting to help improve the quality of contract crews, which have become a growing industry in the state.

In addition to recognizing crossover positions, as discussed in the section on qualifications above, it was believed that NWCG could also recognize National Fire Academy classes that correlate closely with National Interagency Incident Management System courses, particularly ICS and certain skill courses.

Many participants also said that NWCG should adopt performance-based training similar to NFPA's. Although many experienced structural firefighters are not red-carded, they have management skills that could be very useful to Type 3 teams. Workshop participants thought it should not be so difficult for firefighters to qualify—they could be given credit for their experience, for example. Several workshop participants observed that it takes longer to become an Incident Commander than a brain surgeon, and, in their minds, this indicates that some streamlining of NWCG training could be achieved.

Many participants also supported increased federal funding for both wildfire and prescribed fire training because it is so expensive to provide. Currently, the state pays to organize the training sessions; the localities pay for firefighter replacements; and the firefighters pay a training fee. Some also felt it would be helpful to have funding to hire full-time instructors. As it stands now, most of the instructors are front-line supervisors who teach part-time; they must be compensated for serving as an instructor, and their positions must be back-filled.

The National Association of State Foresters (NASF) Steering Group's report to Congress, The Changing Role of Local, Rural, and Volunteer Fire Departments in the Wildland-Urban Interface: Recommended Actions for Implementing the 10-Year Comprehensive Strategy, also examined the barriers to wildland fire training. It is consistent with the Academy's workshop participants, concluding that "most local firefighters—particularly volunteer personnel—still find it difficult to accommodate the costs and time commitment associated with the current range of [training] programs." As a way to overcome the financial barriers, the NASF Steering Group report recommended that state and federal agencies: (1) consider paying a fair stipend to local government trainers to assist in delivering training packages; (2) consider compensating volunteer firefighters who agree to participate in wildland firefighting for the time they spend in training.
Box 3 discusses an innovative training project in Utah to enhance the safety and efficiency of local fire departments.
Box 3. UTAH WILDLAND ENGINE PROJECT
The Utah Division of Forestry, Fire, and State Lands is in the third year of a pilot program—financed by National Fire Plan funds—designed to enhance wildland firefighter safety and efficiency in local fire departments. Seventeen departments, with nearly 500 trained wildland firefighters, are in the program. All fire departments in Utah are eligible to receive wildland training, but departments selected for this program have agreed to:
Staff one or more engines with firefighters that meet national standards for wildland firefighting.
Develop a cadre of wildland firefighters to provide safe, effective attack on local fires and may provide engines to assist on other fires.
Adequacy of Agreements and Authorizations
Firefighting assistance among agencies is governed by various local, state, and federal statutes; master agreements; annual operating plans; mutual-aid agreements; and, in some cases, by a "gentlemen's agreement" or a handshake.

In many states, states have master agreements with the federal fire agencies that cover issues such as authorities, pay, and reimbursements. These agreements are often supported by local operating plans that contain details on such issues as response maps, availability of forces, and contact lists. Concerns were expressed that many agreements and annual operating plans are unnecessarily restrictive and fail to cover all relevant issues thoroughly. Even when the agreements themselves are adequate, misunderstandings about authorities, jurisdictions, and pay issues continue.

Whether local fire departments are able to make agreements with federal agencies, and vice versa, depends on state laws—and these vary widely. States have taken two different approaches to mutual aid on wildfires. In states with master agreements, local fire departments are prohibited from making direct agreements with federal agencies or individual federal land units. Instead, the state foresters reach a mutual-aid agreement with the federal agencies, and the local fire departments are covered by this agreement. This arrangement is cumbersome, many participants said, because it makes it more difficult for local departments to coordinate effectively with federal officials on individual land units. Some other states allow local departments to make mutual-aid agreements directly with federal agencies, and most participants thought that this approach worked better.

Many mutual-aid agreements between local governments are informal, which can cause disagreements during and after a fire. Without formal agreements, it is unclear whether mutual aid is in effect; it is unclear for how long; and it is unclear whether reimbursement is required. Colorado participants said that their state has developed an effective system of cooperation between the federal and local governments because these issues are covered in each county's mobilization plan. However, in both Arizona and Colorado, we were told that the state forestry agencies have difficulty coordinating the cooperative agreements because they are understaffed. Workshop participants urged additional funding and staff for this purpose.

Workshop participants in Colorado said they had not had a problem with the state's all-hazards authorizations, but they believed other western states may have had difficulties getting wildfire into the broader all-hazards framework. FEMA, working through the emergency managers, requires joint planning and operations procedures for mitigation and responding to all hazards in the state. Wildfire is just one among several hazards that include floods, hurricanes, earthquakes, and others. States generally work through counties to operationalize these plans locally.

Florida participants reported that they have had problems with nationally assigned Type 1 and 2 teams not collaborating effectively with local agencies. This is troubling, they said, because Florida has very little federal land, so the Type 1 and 2 Teams are usually unfamiliar with Florida's special conditions and practices. To deal with this issue, the Florida Division of Forestry adopted a policy after the 1998 wildfires that requires federal teams working on state or private lands to use local officers in deputy IMT positions for operations, finance and incident command roles.
Federal Aid
Federal aid is important to many local fire departments, so we asked the Academy's workshop participants to comment on their experiences with federal-aid programs. They may receive assistance through four major programs, identified in Table 4 and discussed in more detail below.
Table 4. FIRE ASSISTANCE GRANTS
Program (Agency)

Objective

Recipients

Match Requirement

Assistance to Firefighters (FEMA)
Direct assistance to fire departments of a State or Tribe for protecting the health and safety of the public and firefighting personnel against fire and fire-related hazards.
Local or tribal communities serviced by the fire department (including local businesses, homeowners and property owners)

Population of 50,000 or less —not less than 10%

Population in excess of 50,000—not less than 30%

Federal Excess Personal Property (USDA Forest Service)
To provide equipment for wildland and rural fire community fire protection
State forestry programs and local volunteer fire service through the State Foresters.
None
Rural Fire Assistance (Interior)
Provide rural fire departments with wildland fire equipment, training, and/or prevention materials
Rural fire departments serving 10,000 people or less, adjacent to Interior lands or that assist Interior agency in fighting wildland fires.
10% in additional wildland equipment, $ contribution, OR "in kind" services such as wildland urban interface education
Volunteer Fire Assistance (USDA Forest Service)
Funding and technical assistance to local and volunteer departments for organizing, training and equipment to enable them to effectively meet their structure and wildland protection responsibilities.
Through State Foresters, funds pass to rural and local fire service in communities with populations of 10,000 or less
50% in additional equipment, money, or in-kind contribution
Assistance to Firefighters grant program is administered by the Federal Emergency Management Agency. Its purpose is to (1) protect the health and safety of both the public and firefighting personnel from fire hazards and (2) provide assistance for fire prevention programs. The grant is available to both rural and municipal departments. In FY 2002, FEMA awarded 5,319 grants totaling over $335.5 million. The average amount awarded is $51,000, but can be as high as $700,000. The match requirement is 10% for communities with a population of 50,000 or less and 30% for larger communities. This grant has been a significant source of funds for local training, equipment, and preparation for wildland fire response.
Federal Excess Personal Property program is administered by the USDA Forest Service. It lends excess federal property (equipment, supplies, and tools) to state, county, and local governments for wildland and rural community fire protection. In FY 2002, this program provided $50 million in equipment and $20 million in miscellaneous supplies and materials. No match is required; but the recipients are responsible for any necessary refurbishment and must use the property responsibly. The National Association of State Foresters Steering Group has expressed concerns about a recent change in priorities which it says "has hindered the ability of state and local firefighting entities to acquire the most suitable equipment available." [9]
Rural Fire Assistance grant program is administered by the Department of the Interior (DOI). It provides rural fire departments that serve 10,000 people or less with wildland fire equipment, training, and prevention materials. In FY 2002, Congress appropriated $10 million for the program, and the average award amount was $6,341. The program has a flexible match requirement that is easy for rural fire departments to meet: recipients must provide 10% in additional wildfire equipment, in-kind services, or monetary contribution.
Volunteer Fire Assistance grant program is administered by the USDA Forest Service (FS). It provides small local and volunteer departments with funds for organizing, training, and equipment in order to help them meet their structural and wildfire protection responsibilities. In FY 2002, Congress appropriated $13.3 million for the program, and grant awards typically range from $1,000 to $5,000. The match requirement is 50%; in-kind matching is allowed.
Overall, the participants believed that federal aid has been very useful in providing support to state and local firefighters. However, they have had some difficulties dealing with the administrative aspects of these programs, both those that are direct federal aid and those administered through the state foresters. Based on their experience, the participants expressed the following concerns about federal grants:
Inconsistent levels of funding from year to year. Many mitigation projects require multi-year funding, but the grants are usually allocated for just one-year at a time. This makes it difficult to plan strategically and to complete necessary projects. The agencies can choose to fund multi-year projects by establishing multi-year cooperative agreements with project recipients and obligating funds against this agreement. Cooperative agreements can be written for between one and five years. However, funds are seldom obligated this way because it reduces the number of fire departments that can be assisted in the current year. Some participants believed that project grants should be multi-year and have a larger dollar value, even if doing so reduced the total number of grants awarded annually. This would help to reduce uncertainty about future funding and improve the ability to plan for achieving more ambitious goals.
Challenges facing small departments. Despite their critical needs for equipment, training, and materials, many volunteer fire departments feel the federal grants process is geared toward larger fire departments. Most of the funds from FEMA's Assistance to Firefighters program, for example, are given to larger departments. And even though VFA and RFA are for small rural departments, they are often unable to apply and meet the match. The small staff in these departments often lack the time and expertise to write grant applications, and the departments cannot afford to hire a grant writer. FEMA has a useful grant-writing class, but some small fire departments reported that they have been unable to pay for the course, replace a firefighter for a week, and fund travel expenses. Some participants suggested that the state extension service could help these departments with the grant-writing process; others believed the federal land management agencies could do more to help.
Lack of flexibility. The federal grant guidelines are often interpreted in rigid ways that deny communities access to the funds they need. For example, Jefferson County, Colorado, tried to obtain Volunteer Fire Assistance (VFA) and Rural Fire Assistance (RFA) funds for one of the rural areas within its jurisdiction, but was declared ineligible because the county itself has a population over 10,000. Other restrictions, such as prohibitions against acquiring land and buildings, keep some recipients from getting federal grants for what they believe to be their highest priorities. In addition, participants felt more flexibility should be given on the in-kind match.
Lack of simplicity and efficiency. Participants expressed frustration with the complicated nature of grants and the grant process. In Colorado, the USDA Forest Service and Interior are attempting to make the VFA and RFA programs more user-friendly by administering them jointly and keeping decisions within the state. Many participants advocated a one-stop shop website for fire grants that would include information on all grants available and an online application process. They identified numerous difficulties with the grants process. The time lines to apply are too short. Matching requirements vary widely. And the federal agencies often use different criteria and processes. For example, Interior provides RFA funds only to departments that are either adjacent to its land or that agree to fight a wildfire on its land. VFA, by contrast, is available to any volunteer department in the state. These differences confuse applicants and make joint administration more challenging.
Role of the Federal Emergency Management Agency. Participants in Arizona and Colorado expressed frustration with the fact that FEMA has established a national process—centralized in its Washington, DC, headquarters office—for awarding Assistance to Firefighters grants. They were concerned that this process may not allocate funds to the highest priorities at the local level. The Arizona and Colorado participants were unaware of FEMA's new electronic grant initiative for Assistance to Firefighters explained to workshop participants at the later (July) workshop in Florida. This initiative allows fire departments to apply for grants, receive grants, and submit required reports online. The entire process of getting a grant may take as little as three or four months. After an award is made, funds are deposited electronically within ten days. Participants in all the workshops agreed that the ability to access grants electronically could make the federal programs more user-friendly.
Additional research reveals that the USDA Forest Service, Interior, and FEMA have been working to improve administration of their grant programs. FEMA's online process for Assistance to Firefighters supplements the computer scoring of applications with review by a panel of peers (who evaluate the description of the program, cost-benefit, and financial need). The federal land management agencies are administering Volunteer Fire Assistance (FS) and Rural Fire Assistance (DOI) jointly in some states: Alaska, California, Colorado, Montana, Oregon, Utah, and Washington. Each of these states except Colorado have established a one-stop website with information about the two grants and a single application.