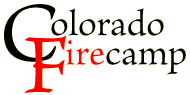 ---
Backfire 2000 vs. United States
Download an Adobe .pdf file (.5 mb) of the Backfire 2000 ruling.
---
FILED MISSOULA, MT
2006 SEP 5 PM 4 13
IN THE UNITED STATES DISTRICT COURT
FOR THE DISTRICT OF MONTANA
MISSOULA DIVISION
BACKFIRE 2000 (an ad hoc citizen's
group which is comprised of
individual plaintiffs), et al.,
Plaintiffs,

vs.

UNITED STATES OF AMERICA,
Defendant

---

ALLSTATE INSURANCE COMPANY, as
subrogee of Larry Baecht, et al.,
Plaintiff,

vs.

UNITED STATES OF AMERICA,
Defendant.

---

)
)
)
)
)
)
)
)
)
)
)
)
)
)
)
)
)
)
)


CV 03-198-M-DWM


ORDER


CV 03-201-M-LBE
VI. CONCLUSION
A firefighter's weighing of risks becomes more complicated and more difficult with increasing development, but the balancing of risks and benefits constitutes policy-based discretion to execute the Government's duty to provide for the common good. Those decisions should not be "second guess[ed] . . . through the medium of an action in tort." Varig Airlines, 467 U.S. at 814.
Congress created the land management agencies and granted authority and broad discretion to fight wildfires on public lands. How federal agencies fight wildland fires and balance the concomitant dangers to lives and property on public and adjacent lands constitutes the exercise of discretionary social, political, and economic policy.
The Government actions are protected by the discretionary function exception. Whether the Government employees' actions were wise, foolish, or negligent is irrelevant in considering whether the exception applies. In Re Glacier Bay, 71 F.3d at 1451.
Because the discretionary function exception applies to Plaintiffs' causes of action, the United States possesses sovereign immunity and Plaintiffs' claims are barred. Thus, this Court lacks subject matter jurisdiction. No genuine issue of material fact remains, and the United States is entitled to judgment as a matter of law
Accordingly, IT IS HEREBY ORDERED that:
1. Defendant's Motion for Summary Judgment (dkt # 38) is GRANTED.
2. The Clerk of Court is directed to enter Judgment in favor of Defendant and terminate this action.
3. All other motions are DENIED as moot.
DATED this 31st day of August, 2006.
Donald W. Molloy, Chief Judge
United States District Judge