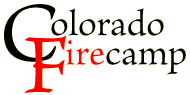 Tuolumne Fire
Helitack Crew 404 Burnover
---
---
---
Glen Allen Fire
Download 60-page Glen Allen report, 4.6 mb pdf
---
---
Other Websites:
GLEN ALLEN INCIDENT
ENTRAPMENT INVESTIGATION
DATE:
August 20, 1993
LOCATION:
Los Angeles County
Angeles National Forest
---
Forward
By its very nature fire fighting is a dangerous undertaking. Wildland fires are especially so because they are dynamic and constantly changing as a result of even slight variations in wind, fuel, topography, humidity and so forth. Unfortunately, sometimes wildland fires bring death and injury to the fire fighters who rely on their resourcefulness, knowledge, experience and raw courage during the battle.
The Los Angeles County Fire Department has successfully fought more than 30,000 wildland fires since the last time a fire fighter lost his life in a brush fire. A quarter of a century separates that tragedy and the Glen Allen Fire; the names are different, but the sense of loss and sadness are the same; the date and location are different, but the lessons to be learned are very similar.
No amount of second-guessing or armchair quarterbacking will bring back our deceased brothers or heal all the physical and emotional scars. Still, the gallantry and spirit of Art Ruezga, Christopher Herman and their fellow crew members energize us to study this incident, to learn from it, to share its lessons so that in their name other fire fighters may engage and conquer wildland fires without paying such a dear price.
A difficult and complex fire fighting engagement has been professionally investigated, documented, evaluated and reported by the investigation team, and we are grateful for their efforts. The investigation which follows is comprehensive and factual. The report follows a format used by the National Wildfire Coordinating Group designed to identify and present the facts. Consistent with my objective of being completely candid about the Glen Allen Fire and its lessons, I have accepted this blunt yet effective teaching tool with full knowledge that it can be interpreted as being critical of many things. Yet, this tragic incident and this report must form the "anchor point" from which we shall progress, redoubling our efforts to prevent others from losing their lives in wildland fire fighting.
It is my hope that no one in the fire service ever goes so far as to think that he or she is invincible or that something like this could not happen to them. This was an experienced crew, and they were good at their jobs. Having made a safe landing, well away from the fire, they had contained the head of the fire and had cut several hundred feet of fire line.
Some 35 minutes into their work, during a short break, the fire was evaluated, options and safety considerations were weighed, and the decision was made to continue a downhill cut along an underslung line. The record will show that within the next 5 minutes, two men would lose their lives, two would be seriously burned and five others would narrowly escape unharmed.
In the "context" of what Crew 2-2 was doing there were numerous mitigating factors that gave them a false sense of safety. It was only seconds before the entrapment that they realized that they were in danger. In retrospect it would become clear that:
the terrain was extremely steep and the soil so loose as to make escape to safety difficult to impossible

a ridge prevented a full view of the fire below which was still active although laying down

the black or burned "safe zone" was not really safe because there were unburned fuels below the intended safe zone

the crew was cutting a direct line in a small draw (chimney)
On that fateful afternoon, no one on Crew 2-2 intended to take extraordinary risks or to place themselves in jeopardy; none of them displayed a reckless disregard for their safety. Yet the sad outcome is now history. So that history does not repeat itself, this report must be accepted, not as a personal criticism of any individual or group, but as a recognition and sad reminder that the dynamics of a wildland fire have the capacity to mislead, deceive, maim and kill experienced, aggressive fire fighters.
P. Michael Freeman, Fire Chief
Los Angeles County Fire Department
---
<<< continue reading—Glen Allen Fire, Overview >>>