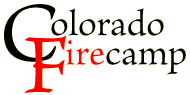 Engine Boss Apprenticeship
---
Kates Basin Fatality Report
---
KATES BASIN FATALITY REPORT
August 11, 2000

U.S. Department of Interior
Bureau of Indian Affairs
Wind River Agency
Fort Washakie, Wyoming
---
FINDINGS AND RECOMMENDATIONS
Findings -Fire Behavior and Environmental Factors (See Appendix 3)
The primary fuel type was native grass & sage, NFFL Fuel Model 2.

Live woody fuel moisture averaged 56% (Grass Creek Divide RAWS); dead 1 hour timelag fuels averaged 3-5%.

This area of Wyoming was 1.32" below normal in precipitation as of August 14th, 5.91" being normal.

Slopes average 20-25% in accident area; there were steeper slopes of 40-45% below the accident area in SW facing draw.

Scabby rocks with sparse fuels were not effective as natural fuel barriers or as a safety zone in this case because of the condition of the fuels.

The site was on a west-southwest aspect with west-southwest winds.

Haines Index was 6 (high) all the week of August 6 - 12.

Temperature at the time of the entrapment was 86 degrees Fahrenheit, with a relative humidity of 10% (Grass Creek Divide RAWS), resulting in a Probability of Ignition (PI) of 90%.

Morning forecast for zone 287 called for RH 15-20%; the actual observation at the Grass Creek Divide RAWS showed an RH at 1415 hours of 11%, and at 1515 hours of 10%.

Winds were reported at up to 45 mph, as estimated by firefighters on the scene. The actual measurement at the Grass Creek Divide RAWS was 37 mph at 1415 hours.

Terrain and the two-track width limited ability to easily turn Engine #2 around.

Smoke and low visibility limited the engine crews' observation of an area they had not seen before.

Fire Danger Ratings for the Grass Creek Divide RAWS exceeded the 95th percentile for the Energy Release Component, showing a very severe fire season.
Recommendations -Fire Behavior & Environmental Factors
As stated in the FIRE ORDERS, firefighters must base all tactical actions on expected fire behavior.

The Agency should review fire plans to assure appropriate qualified staffing for extreme conditions. Severity funding can be requested to obtain additional resources.

Firefighters from outside the area need to be fully briefed on local weather conditions. Consider using fire danger pocket cards and geographical area fire behavior description aids.

Natural barriers (e.g., scab rock) must be critically evaluated when used as safety zones or containment lines in extreme fire conditions.
Findings - Incident Management
An Incident Commander Type 4 (ICT4) had been managing a Type 3 incident for three (3) days.

Engines requested by incident were not received, because priorities set by the Rocky Mountain Geographic Area Coordination Center (RMGACC) assigned resources to numerous other fires burning throughout the geographic area and nation.

The agency felt it could manage the incident if additional engines were sent, and did not feel a Type 2 IMT necessary until 08/10/00 at 1700 hours.

At the time the IMT was ordered, the fire was approximately 30,000 acres.

Resources were shifted to a different area of the fire without overhead being assigned to that area of the fire.

Most resources, including crews of Oklahoma engines #2 and #10, were briefed. Hot Springs County engine crews were not briefed, but knew the local weather conditions.

The only spot weather forecast requested and recorded by the National Weather Service in Riverton was for the Blondie Pass #2 on August 9th, at 1215 hours .

Proposed burnout tactics were not sufficiently discussed and were not clear as to objectives or purpose.
Recommendations - Incident Management
Use criteria located in the Fireline Handbook, PMS 410-1, Chapter 2, to manage an extended attack incident.

All briefings shall fully address predicted conditions, assignments, and safety. Encourage crews to ask questions to ensure they fully understand.

Agencies shall instruct all firefighters to monitor current weather and to use spot weather forecasts.
Findings - Control Mechanisms
For the size of the fire and the burning conditions, there were too few resources and overhead assigned.

Communications infrastructure was inadequate. Historically, firefighters have had to use human repeaters to improve radio coverage in this area.

Line supervisors were left on the line during the transition to a Type 2 IMT to assure command continuity on the incident until the transfer of command.

Nine of the FIRE ORDERS were compromised, and seven of the 18 Situations That Shout Watchout were present (see Appendix 5, 10 Fire Orders and 18 Situations).

Six critical decision gates were passed that led to the fatality. (see Appendix 6, Operations and Critical Decision Gates/LCES Report).
Recommendations - Control Mechanisms
If there are inadequate resources or supervisors to safely execute tactical operations, the agency fire management officer shall revise incident objectives.

Wind River Agency should consider a radio communications study to improve coverage.

Continue the practice of leaving key fire supervisors on the incident during transitions to maintain command continuity.

The Agency should request NWCG to continue and enhance national training courses on high risk/low frequency decision making.
Findings - Involved Personnel
IC was qualified as ICT4 but acting in an ICT3 capacity. Following the required training, Wind River Agency documented and used Mike Brown as ICT4. No task book for ICT4 was located for Mike Brown. (see Wildland and Prescribed Fire Qualifications System Guide PMS 310-1).

Personnel on Oklahoma Engine #2 were qualified for their assignments. Oklahoma personnel were hired under Emergency Firefighter provisions with U.S. Forest Service, Region 8.

Hot Springs #7 responded quickly, reducing the length of time Engine #2 was on fire, and most likely reducing the injuries to Presley Byington.
Recommendations - Involved Personnel
All fireline personnel must be assigned within their capabilities and qualifications, as specified in PMS 310-1.

Geographic Area Coordination Centers should continue dispatching, out of area, qualified personnel who meet NWCG standards, in accordance with the National Mobilization Guide.

Careful evaluation, considering all protective measures, must be made when rescues are conducted.

The Agency should consider adding provisions to its medical plan to provide a person to assist and accompany an injured person.
Findings - Equipment
PPE was being used.

On August 22 the Missoula Technology and Development Center (MTDC) inspected and analyzed the PPE worn by Jim Burnett. The trousers, shirt, hardhat, gloves, and fire shelter were apparently standard GSA-issued products approved and appropriate for wildland firefighting. Burnett also was wearing cotton undergarments as recommended. Additionally, there was no indication that the PPE was not serviceable prior to entrapment. The extreme temperatures and significant direct flame exposure far exceeded the design limitations of these products. Consequently, the structural integrity of the PPE was compromised.

Because of the condition of Burnett's boots MTDC is unsure if his boots were appropriate footwear for wildland firefighting.

Presley Byington had difficulty of opening plastic case of the fire shelter with gloves on, so he removed a glove and received first-degree burns on his right hand.

Inside driver's door and door molding melted, possibly creating toxic fumes.

Lack of oxygen stalled Engine #2 and the pump. Members of the SAIT started Engine #2 on August 12, and drove it on August 14th.

Oklahoma Engines were signed on with an Emergency Equipment Rental Agreement with U.S. Forest Service, Region 8.
Recommendations - Equipment
All firefighters must have correct foot wear, as described in the Fireline Handbook, PMS 410-1.

Oklahoma State should be recognized and commended for building firefighting equipment which meets national mobilization standards, and for making this equipment available through annual agreements.

BIA National Fire and Aviation Director should request and support MTDC in its studies of fire entrapments where vehicles are concerned, to include newer model engines.

Annual fire shelter training must include proper pulling of the red release-ring while wearing gloves.
---
<<< continue reading — Kates Basin, Map of the Immediate Scene >>>