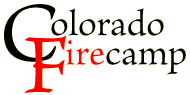 Engine Boss Apprenticeship
---
Kates Basin Fatality Report
---
KATES BASIN FATALITY REPORT
August 11, 2000

U.S. Department of Interior
Bureau of Indian Affairs
Wind River Agency
Fort Washakie, Wyoming
---
INVESTIGATION PROCESS
The investigation of the Kates Basin fatality was initiated by the Bureau of Indian Affairs through the National Fire and Aviation office in Boise, Idaho.
The Serious Accident Investigation Team (SAIT) received a Delegation of Authority on August 12, 2000, from the Superintendent Perry Baker of the Wind River Agency.
Team Members were notified on August 11, 2000 and convened at the Riverton Fire Academy in Riverton, Wyoming.

The team then proceeded to use the procedure outlined in the DOI 485 DM, Accident Investigation.

Immediately after the initial briefing the team visited and examined the incident site. Upon their return they set up facilities and discussed procedures and assignments.

On August 13, 2000, the Oklahoma Engine crews #4 and #10 discussed the situation before and after the incident.

During the course of this investigation interviews were taken from witnesses, members of the Wind River Agency Fire Suppression organization, Hot Springs County Volunteer Fire Department, Kates Basin Type 2 IMT, and the Agency Law Enforcement Criminal Investigation Department.

The team collected additional information pertaining to weather data, burning conditions, fuel combustion, rate of spread, topography, and resources availability.

The two operable Oklahoma engines (#4 and #10) were shipped by common carrier back to the home agency on August 14, 2000. The damaged vehicle was removed from the accident scene on August 15, 2000.

The damaged Oklahoma Engine #2 was started and driven to check for equipment failure on August 13. No evidence of breakdown was found.

Clothing and other personal protective equipment was collected and sent to the U.S. Forest Service's Missoula Technical Development Center (MTDC) for determination of fire protection effectiveness. The SAIT requested that MTDC provide a written report of its findings.

The team updated the Superintendent Baker and Forest Manager/FMO Jacob and his staff of the progress of the investigation on August 14, 2000 at 1800 hours.

On August 17, 2000, at 1000 hours the SAIT held a debriefing close-out meeting with the Wind River Agency personnel. This discussion included the events, findings, and an overview.

The team closed out the initial phase of the investigation with the BIA Director of Fire and Aviation in Boise, ID, on September 18, 2000.
---
<<< continue reading — Kates Basin, Findings and Recommendations >>>