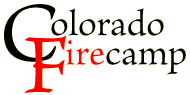 April 14-16, 2017
(8:00 am Fri. - 5:00 pm Sun.)

---
Bull Run Snag Incident — August, 2009
---
---
---
---
---
HRO Review of the Rattle Fire Snag Incident
September 10, 2008
(download PDF report, 11 pages, 345 kb)
---

<<< read previous — Rattle Fire Snag Incident,
In Their Own Words: IHC–2 >>>

---
Evaluating Our HRO Principles
As a Region committed to making the cultural shift to a Safety Culture and a commitment to High Reliability Organizing, it should be expected that we would take a hard look at accidents and near-misses. When confronted with an incident such as this accident, our principles require we explore what happened; both from an "at-the-stump" perspective, and from the larger organizational and possible safety systems perspective. By being preoccupied with failures, avoiding simplification, being sensitive to operations, relying on expertise, and committing ourselves to being resilient, we will be mindful as an organization. When we are not mindful of operations, we expose ourselves to a "brutal audit".
Rarely does an incident of this scope occur that does not have deeply rooted system, organizational or cultural conditions, that work against our employees and their successful use of risk management and exposed them to unacceptable risks. To not explore these issues promptly and with full involvement is an indicator that we may lack the ability and/or willingness to be resilient once failures have been identified. As such, it prevents important lessons learned from reaching the field in a timely manner. In this instance we were not faithful to our HRO principles. We missed the chance to fully exploit the organizational value of a significant failure. Unfortunately, the conditions that exposed our employees to great risk remain unexamined and thus, it is likely they remain with our system.
From a positive perspective, this review exposed some weak signals of conditions that can be of high value for future discussion. Discussing these signals in a team or group setting will help build a shared understanding of the risks we face and how we should manage these risks corporately and individually.
Below is a listing of some of the more obvious weak signals alluded to in the report. These signals are categorized by HRO principles. A good use of this report would be to bring a group of firefighters together, have them read the report and then discuss these questions in an open facilitated dialogue.
Tracking Small Failures
Did we take notice of the indicators (small failures) that led up to the incident?: previous close calls with the snags; timeframe for meeting the objective on day of incident; lost intelligence from previous teams or crews; multiple strategies over time on same piece of ground

Did we create an environment between crews and IMT that incorporated and encouraged multiple perspectives?

Was the communication environment between the crews and the IMT overhead a positive or negative factor in effectively identifying small errors?
Reluctance to Simplify
Were the operations on the day of the incident too mission-focused or simplified ("We've done this before so we know what to expect")?

Were adversarial perspectives heard and considered during the day of the incident or on the days leading up to the incident?

Why were the perceptions of the crews not matching those of the Div Sup and IMT?
Sensitivity to Operations
Was our collective Situational Awareness disabled by our over-simplification and inability to identify small errors? Could input and previous experience have been utilized better in order boost our SA?

Both from an on-the-ground and incident-wide perspective, continual updating is imperative in order to maintain achievable and risk-managed objectives. Did we do everything in our power to have all the information we needed to make the right decisions leading up to and including that day?
Commitment to Resilience
As it became apparent that the timeframe of the mission on the day of the incident was unachievable, did we have all the information and input we needed to be flexible with our operations?

Once the incident occurred, did we take every opportunity possible to learn from the event, in order to prevent it from occurring again tomorrow?
Deference to Expertise
Did we use the experience and input from the crews, contract fallers, local expertise and previous IMT's to make the most-informed decisions, both tactically and strategically?