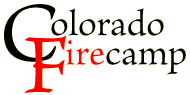 April 14-16, 2017
(8:00 am Fri. - 5:00 pm Sun.)

---
Bull Run Snag Incident — August, 2009
---
---
---
---
---
HRO Review of the Rattle Fire Snag Incident
September 10, 2008
(download PDF report, 11 pages, 345 kb)
---
On September 10, 2008, a crew member from a Pacific Northwest Interagency Hotshot Crew (IHC‐2) was injured during a snag incident on the Rattle Fire. The crewmember sustained a fractured jaw joint and six fractured ribs.
The intent of this analysis is to offer multiple perspectives of the events that lead up to and during the injury incident in an effort to provide an opportunity to learn in two different ways. The first is to provide an opportunity for sharing and storytelling from the two crews involved. This gives us an opportunity to understand the conditions that were setting up within the organization in the weeks leading up to the day of the injury incident. This also gives us the opportunity to utilize both crews' perspectives with some hindsight bias over a year later. (i.e.: knowing what they know now based on the outcome, what decision would they change or not change if in a similar situation). Second, this incident provides us an opportunity to look at the decision making leading up to a "brutal audit" and utilize those decisions as an opportunity to learn as we strive to embrace the HRO principles and discover how we were not mindful of the HRO principles. More importantly however, this incident provides us the opportunity to look at this incident from an "at the stump" perspective and in the broader scope of HRO principles and what we can learn from those by applying them.
Rattle Fire Timeline

8-17-08:
Rattle Fire detected at 1900; small smoke; started from lightning.
8-18-08:
Small smoke;
8-19-08:
Smoke not showing
8-21-08:
Spotted smoke again, about .5 acres, deemed not safe for ground attack
8-22-08:
Committed DIVS/IC3-1 to Rattle in afternoon; bucket work, fire 56 acres by nightfall; deemed not safe for ground attack
8-23-08:
Fire grew to 125 acres by1630, Haines 6 conditions; Complexity determined beyond T3 organization; Forest and Diamond Lake RD negotiated transfer of command to T2 IMT (IMT2-1) for 8-24-08 in the morning
8-24-08:
Transfer command at 0600 from IC3-1 to IMT2-1; Delegation of Authority Addendum #1 added Rattle Fire to North Fork Complex managed by IMT2-1
8-31-08:
0600 transfer command from IMT2-1 to IMT2-2
9-5-08:
0600 transfer command from IMT2-2 to IC3-2
9-7-08:
0600 transfer command from IC3-2 to IMT2-3 (Type 2)
9-10-08:
Rattle snag incident
9-20-08:
0600 transfer command from IMT2-3 to T1 IMT-1
10-2-08:
0600 transfer command from T1 IMT-1 to IC3-3
In the following pages this review looks at the incident from three different perspectives. The first, from IHC-1 in the weeks prior to the event. IHC-1 was working in the area prior to the event and raised concerns about the unmitigated snag hazards associated. Second, pertinent factual information, is utilized in this analysis to provide the factual events of the injury incident. The third, and final perspective, is a retrospective account from IHC-2 involved in the incident.
---

<<< continue reading — Rattle Fire Snag Incident,
In Their Own Words: IHC 1 >>>