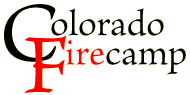 NIOSH Cedar Fire Report
---
CDF Cedar Fire Report
---
Novato FPD Investigation Analysis
Draft Standard Operating Procedures
Inaja Fire Tragedy
NOVATO
FIRE PROTECTION DISTRICT
Investigation Analysis
of the
Cedar Fire Incident

Engine 6162 Crew Entrapment,
Fatality, and Burn Injuries
October 29, 2003
---
Cedar Fire Lessons Learned
ALS Equipment
Pre-Incident
All Novato Fire District Type I Engines and Ambulances are ALS equipped and staffed with Paramedics. The District Truck/Medium Rescue Company is ALS equipped but typically not staffed with Paramedics. Type III Engines are BLS equipped.

65 out of 70 of the District line personnel are or have been State licensed and County accredited Paramedics. As members promote, the current MOU allows them to maintain State Licensure without County Accreditation. Paramedics without County Accreditation operate at the BLS level.

All County Accredited Paramedics are certified in Expanded Scope Skills which include nasotracheal intubation and Advanced Cardiac Life Support (ACLS).

The EMS Division is managed by a Battalion Chief who is also a Paramedic. The Division includes a full time Medical Director/EMS Educator who is a licensed Physician and certified Paramedic. All EMS continuing education classes are provided in house by the EMS Division.

In a pre-Cedar Incident EMS Continuing Education class, the Medical Director/EMS Educator conducted a class on recognizing the need for Rapid Sequence Intubation (RSI). Specifically discussed was the need to hyperoxygenate for a period of 15 minutes prior to performing the RSI procedure.

RSI is used to chemically paralyze the conscious patient in respiratory distress so that the airway can be secured with an endotracheal tube. RSI is not currently included in the scope of paramedic practice in the State of California.
Incident
The crew of Engine 6162 was made up 4 current or past Paramedics. Captain McDonald is a former Paramedic, Engineer Kreps is a State Licensed Paramedic, Engineer Steve Rucker was a County Accredited Paramedic as well as FF/PM Smith.

Recognizing that Engine 6162 , a Type III Engine, was only BLS equipped, Engineer Kreps and FF/PM Smith placed two 1000cc IV bags, tubing and start kits on the engine as a precaution prior to departing Novato.

Following the burn over at 920 Orchard Lane the crew of Engine 6162 realized that Captain McDonald was significantly burned. The crew proceeded, in Engine 6162 , to the intersection of Orchard Lane and Hwy 78 where other fire crews Novato Fire Protection District were staged. Upon arriving Engineer Kreps and FF/PM Smith determined that they were the only Paramedics at that location.

While injured themselves, they performed an Advanced Life Support (ALS) assessment on Captain McDonald. They determined the immediate need to secure his airway due to thermal burns. Captain McDonald was still conscious and exhibiting signs of respiratory distress.

As a result of the continuing education class, on RSI, Engineer Kreps recently attended, he recognized Captain McDonald as a candidate for RSI. Also recognizing there was no equipment or trained personnel capable of delivering RSI, Engineer Kreps and FF/PM Smith requested a medical helicopter with RSI capability.

While waiting for transportation, Engineer Kreps and Firefighter/Paramedic Smith established two large bore IV lines on Captain McDonald.

Captain McDonald, Engineer Kreps, and FF/PM Smith were transported by ground ambulance to a helispot where they met up with a CDF helicopter. Engineer Kreps instructed the CDF crew to hyper-ventilate Captain McDonald for 5 minutes anticipating that the Air Ambulance would RSI him before transport to the burn center.

The CDF helicopter transported Captain McDonald to Gillespie Field in Ramona, where he was transferred to an Air Ambulance helicopter. The Air Ambulance crew performed RSI on Captain McDonald on the tarmac at Gillespie Field. Captain McDonald was then transported to UC San Diego Hospital Burn Unit.

Captain McDonald sustained respiratory burns to 30 percent of his lungs and upper airway. He also sustained second and third degree burns over 28 percent of his skin.
Post-Incident Considerations
The Fire District has debated placing ALS equipment on Type III Engines for several years. The reasons the equipment was not placed on the Type IIIs were: lack of consistent paramedic staffing, available space on the engine, the cost of purchasing and maintaining the ALS equipment, the perceived need and frequency of use.

The ability to immediately secure and control an airway is vital to the patient's survival. The recognition of the need to initiate RSI on Captain McDonald greatly enhanced his survivability. While performing ALS procedures without all of their equipment, technically out of their scope of practice, the early establishment of IVs allowed the Air Ambulance crew to perform RSI faster. This also enhanced Captain McDonald's survivability.

The immediate availability and strategic deployment of trained and equipped Paramedics rather than EMTs on the fire ground enhances the survivability of firefighters and civilians.

Further, the availability of ALS medical personnel on the fire ground to promptly provide RSI will enhance the survivability of firefighters and civilians. It is far more important to rapidly secure the airway than it is to promptly provide BLS air transportation. Airway management applies to burns and traumatic injuries as well as medical emergencies.

RSI should be included in the Paramedic scope of practice in California.
---
<<< continue reading—Novato FPD Report, Lessons Learned, Apparatus >>>