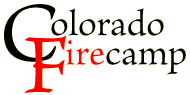 NIOSH Cedar Fire Report
---
CDF Cedar Fire Report
---
Novato FPD Investigation Analysis
Draft Standard Operating Procedures
Inaja Fire Tragedy
NOVATO
FIRE PROTECTION DISTRICT
Investigation Analysis
of the
Cedar Fire Incident

Engine 6162 Crew Entrapment,
Fatality, and Burn Injuries
October 29, 2003
---
Cedar Fire Lessons Learned
Personal Protective Equipment
Pre Incident
The Novato Fire District issues all personnel a full complement of Personal Protective Equipment (PPE) including fire shelters and gloves. Personnel are required to purchase their own wildland boots. All PPE must meet the current CAL OSHA regulations, NFPA standards, and Novato Fire Protection District policy 1-V-12.

Wildland PPE:

Undergarments:

Nomex IIIA station uniform pants
Long sleeve 100% cotton T-shirt, gray in color, with District approved logo on front only




Outerwear:

Wildland helmet with front brim, and adjustable leather/nylon chin strap
Goggles, with protective nose shield with ¾" elastic strap or 1/16" elastic cord retainer
Helmet shroud, attached to helmet with Velcro, and closed in front facial midline with Velcro
Protective structure hood (fire resistive) Nomex IIIA
Wildland jacket with single layer sleeves, Nomex IIIA with 6"x10" Nomex "Novato Fire Dist" patch on back
Wildland pants, single layer, Nomex IIIA
Structure or wildland leather gloves with wristlet
Protective full leather upper boots with lug soles




Accessories

Current generation nylon FSS web belt with shoulder harness and pouches made of Cordura duck nylon cloth with polyurethane coating
Pouch with current generation nylon FSS fire shelter, GSA issue, California OES modification compliant
Pouch with Timberline hose clamp
Pouch with 2 plastic 500 ml commercially bottled waters
Pouch with hose fittings, such as 1.5" x 1.5" gated wye, 1.5" 20/60 KK forestry wildland nozzle, 1.5" spanner
Pouch with fusees (stored on apparatus) may be attached to web belt as needed
Portable radio Cordura nylon chest harness with Cordura nylon straps and heat resistant plastic buckles




Exact brands may vary, however, all Wildland PPE must meet above stated standards.

All personnel are provided with ongoing training in the donning of PPE, shelter deployment and PPE inspection practices consistent with NFD Basic Competencies, "Wildland PPE" and policies. (Appendix I).
Incident
At the time the crew of Engine 6162 was operating at 920 Orchard Lane, all personnel were wearing the full complement of Wildland PPE as stated above, and in accordance with District standards.

Captain McDonald and Engineer Rucker wore Nomex facial protection style masks. FF/PM Smith and Engineer Kreps had their structure hoods pulled up an in place. Captain McDonald's structure hood was pulled down around his neck. It is unknown if Engineer Rucker structure hood was pulled up and in place or down around his neck. Bandannas were worn by crew members, but not as facial protection.

As a result of the burnover, the following observations on PPE and Equipment were noted:

All undergarments performed to specifications and expectations based on the specific conditions encountered, except: Captain McDonald's long sleeve T- shirt showed incipient signs of thermal degradation above the belt line on the back.

All outer garments performed to specifications and expectations based on the specific conditions encountered, except: Captain McDonald's 1/16" goggle restraint (round cord) failed due to intense heat.

Captain McDonald and Engineer Kreps received facial burns in the area expected to be protected by their Nomex helmet shrouds and the nose shields on their goggles.

FF/PM Smith received circumferential first degree burns around his eyes even though he was wearing his goggles.

Captain McDonald's wildland jacket was substantially thermally degraded on the back. Specifically, Captain McDonald sustained 2nd degree burns on his mid back in the pattern of the cross strap of the shoulder harness portion of the web belt.

Engineer Kreps sustained small 1st and 2nd degree burns on either side of his spine in the area of the cross strap of the shoulder harness portion of the web belt.

Captain McDonald's wildland pants were substantially thermally degraded on the back and the front at the knee level.

Captain McDonald's was wearing single layer wildland gloves with wristlets. He sustained 2nd and 3rd degree burns to both hands.

Captain McDonald's Cordura nylon radio chest harness and buckles were thermally degraded.

Captain McDonald's web belt and shoulder harness burned while being worn due entirely to the high ambient heat. This resulted in the loss of all of his web belt equipment and transfer burns to his body.
Post Incident Considerations
When considering any changes to wildland PPE it is important to remember that the Cedar incident was, in fact, a firestorm and not a normal typical wildland incident. During normal wildland operations the PPE required by OSHA, if worn as intended will work as it is designed to. This equipment is not necessarily designed to endure a firestorm where ambient temperatures can become extreme but survivable. A balance needs to be obtained between all gear for the "normal" and "catastrophic" situations that a firefighter may face.

Web belts are an essential part of the PPE ensemble, allowing personnel to carry fire shelters, water, and other essential firefighting equipment. The typical web belt is constructed of nylon, an inherently combustible material, and plastic buckles likely to cause convective heat transfer to the wearer.

Another inherent problem with web belts is that the shoulder straps compress the air space between the protective Nomex of the wildland jacket and the skin of the wearer. When this air space is compressed heat will more readily transfer through almost any protective material to the wearer. A reduction in the weight of the loaded web belt may reduce the compression situation or possibly allow the shoulder straps to be eliminated.

This is an example of achieving a balance between normal and catastrophic operations. Heavy Nylon web belts work fine during normal operations but can exacerbate injuries and burns during catastrophic operations. Decisions to change construction materials should be based on seeking a balance somewhere in the middle between adequate protection and overprotection, cost vs. benefit.

General wildland survival philosophy states that when using an escape route, to seek refuge to a safety zone, in a burn over situation firefighters should quickly shed all non-essential equipment including web belts. This procedure should be done while retaining portable radios and fire shelters. Based on the rapid sequence of events that occurred at the Cedar Incident this procedure does not seem to be a realistic expectation. Further research should be conducted in an effort to reduce the weight and composition of the web gear so that it does not impair progress or cause burns to the wearer, so that it does not have to be removed in an emergency.

Undergarments performed appropriately to provide a second layer of protection and minimized thermal skin burns. Captain McDonald suffered burns through his wildland jacket and T-shirt due to the ambient heat conditions and the burning web belt. Captain McDonald received burns through his wildland pants and Nomex station uniform pants in areas where his skin was in direct contact with the material and where the air space between the fabric layers was compressed. The burns on Captain McDonald's legs stopped at his lower underwear line. The triple layer of Nomex wildland pants, Nomex work pants and cotton underwear eliminated any burns in the groin area. It is likely that nylon or other synthetic undergarments would have caused the same burns as those that resulted from the combustibility of the web belt material.

The 1/16" goggle restraint cord worn by Captain McDonald was not of sufficient dimension to withstand the ambient heat conditions. The ¾" goggle strap worn by other personnel did not fail. The District has seen a reduction in thermal injuries to the nose since personnel began wearing goggles equipped with nose shield.

When helmet shrouds were worn in conjunction with structure hoods facial burns were negated.

Nylon chin straps should be replaced with non combustible versions.

While not causal to the injuries sustained at the Cedar Incident it should be understood that shrouds which seal along the midline of the face and are attached to the helmet with Velcro may not provide the most optimal protection currently available.

Current District practice regarding the wearing of structure hoods, as a second layer of facial protection, on wildland fires allows for personal judgment. Captain McDonald had his Nomex face shield on at the time of maximum heat exposure. In this case the practice of allowing personal judgment may have resulted in some facial burns to Captain McDonald; however, his use of a personal Nomex facial protection style mask may have prevented more significant inhalation burns.

Additional research needs to be conducted with a focus on protecting the wildland firefighter's airway in high ambient temperature situations. Captain McDonald, as did other civilian burn victims, incurred a lung infection due to exposure of organic spores that were present in the smoke. Apparently the filtering system in the personal Nomex facial protection mask he was wearing was not able to eliminate the exposure to these spores.

While exposed to extreme heat the protection provided by the double layering of undergarments and Nomex outer garments did not fail. They provided the expected level of protection even though the Nomex outer garments degraded to varying degrees.

The wildland leather gloves did not provide protection against thermal burns when exposed high ambient temperatures resulting in 2nd and 3rd degree burns to Captain McDonald's hands. The burn demarcation line on Captain McDonald's hands occurred at the wrist line in the area in which double layering of the undergarments and the glove wristlets was maintained. In addition Engineer Kreps sustained first degree burns to his knuckles while using the same issued wildland gloves. It was not the material of the glove that caused the burns but rather its single layer construction and relatively tight fight that caused the burns. A second layer such as a non-combustible liner may provide the protection necessary to prevent similar injuries.

Protective full leather upper boots with lug soles performed as expected.

The current generation nylon and Cordura duck nylon cloth with polyurethane coating FSS web belt, pouches and shoulder straps worn by Captain McDonald burned and failed. The failure was due to its materials being inherently combustible with failure occurring at approximately 350 degrees F according to non-scientific studies. The burning web belt and components added to the degradation of the outer garments resulting in 2nd degree burns to Captain McDonald's back. These failures could cause the loss of vital safety, survival and
communications equipment.

Firefighters should never wear essential equipment made of inherently combustible materials while engaged in fire suppression activities nor should they wear any non-essential inherently combustible materials that can not be quickly and safely discarded in the event of an emergency.
---
<<< continue reading—Novato FPD Report, Lessons Learned, Training and Experience >>>