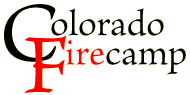 Fire Officer I
Weekend #1, April 22-24, 2021
Weekend #2, April 29-30, 2021
DFPC Fire Officer I JPRs
Fire Officer I JPR skills packet
---
The Colorado Division of Fire Safety has established 15 Job Performance Requirements (JPRs) based upon NFPA 1021, Standard for Fire Officer Professional Qualifications, 2009 edition, divided among the following 6 categories:
---
4.7 This duty involves integrating safety plans, policies, and procedures into the daily activities as well as the emergency scene, including the donning of appropriate levels of personal protective equipment to ensure a work environment, in accordance with health and safety plans, for all assigned members, according to the following job performance requirements.
— CDFS Fire Officer I JPR Sheet #14 - pdf file —
Assignment Sheet 10-2, Complete an Initial Accident Investigation - pdf file
4.7.1 Apply safety regulations at the unit level, given safety policies and procedures, so that required reports are completed, in-service training is conducted, and member responsibilities are conveyed.
(a) Requisite Knowledge: The most common causes of personal injury and accident to members, safety policies and procedures, basic workplace safety, and the components of an infectious disease control program.
(b) Requisite Skills: The ability to identify safety hazards and to communicate orally and in writing.
4.7.2 Conduct an initial accident investigation, given an incident and investigation forms, so that the incident is documented and reports are processed in accordance with policies and procedures.
(a) Requisite Knowledge: Procedures for conducting an accident investigation, and safety policies and procedures.
(b) Requisite Skills: The ability to communicate verbally and in writing and to conduct interviews.
The following documents should be enclosed with JPR #14:
A detailed narrative outlining the method used by the candidate to accomplish the task(s) utilizing the task steps.

Standard Operating Procedures/ Standard Operating Guide (SOP/SOG) or statement regarding lack of a department policy. If no department policy exists, please state resources utilized.
All completed required Reports/Forms
Witness statements
Drawings/pictures of scene (if applicable)
---
— CDFS Fire Officer I JPR Sheet # 15 - pdf file —
Assignment Sheet 10-1, Given Safety Scenarios, Identify Hazards - pdf file
4.7.3 Explain the benefits of being physically and medically capable of performing assigned duties and effectively functioning during peak physical demand activities, given current fire service trends and agency policies, so that the need to participate in wellness and fitness programs is explained to members.
The following documents should be enclosed with JPR #15:
A copy of completed presentation
A copy of class roster of the presentation