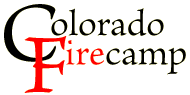 ---
Backfire 2000 vs. United States
Download an Adobe .pdf file (.5 mb) of the Backfire 2000 ruling.
---
FILED MISSOULA, MT
2006 SEP 5 PM 4 13
IN THE UNITED STATES DISTRICT COURT
FOR THE DISTRICT OF MONTANA
MISSOULA DIVISION
BACKFIRE 2000 (an ad hoc citizen's
group which is comprised of
individual plaintiffs), et al.,
Plaintiffs,

vs.

UNITED STATES OF AMERICA,
Defendant

---

ALLSTATE INSURANCE COMPANY, as
subrogee of Larry Baecht, et al.,
Plaintiff,

vs.

UNITED STATES OF AMERICA,
Defendant.

---

)
)
)
)
)
)
)
)
)
)
)
)
)
)
)
)
)
)
)


CV 03-198-M-DWM


ORDER


CV 03-201-M-LBE
V. Analysis (continued)
D. Second prong of the Berkovitz discretionary function test: The Government's decisions were grounded in social, economic or political considerations.
Plaintiffs claim that even if the Government employees who lit backfires on August 6, 2000 had discretion, they were not making policy decisions, but were implementing policy choices already made. The Government argues that each firefighter making the decision to light a backfire must look to the same social policy considerations that employees at the policy-setting level must look to. The Government has the better legal argument in this instance, too.
The second step of the discretionary function analysis requires consideration of whether the challenged judgment, act, or failure to act was based on public policy. Gaubert, 499 U.S. at 323. The discretionary function exception is intended "to protect political, social, and economic judgements that are the unique province of the Government, not all decisions involving some discretion." Bear Medicine v. United States, 241 F.3d 1208, 1214 (9th Cir. 2001) (internal quotations marks and citation omitted).
In Summers v. United States, 905 F.2d 1212, 1215-16 (9th Cir. 1990), the Ninth Circuit held that the National Park Service's failure to post warnings of a known hazard was not a decision grounded in public policy, and not subject to the discretionary function exception. The Park Service permitted campfires in a designated section of beach at the Golden Gate National Recreational Area, yet failed to warn visitors that hot coals may be left behind in fire rings. A barefoot child accidentally stepped into a fire ring and was seriously burned. The court held that the Government's failure to warn was not a policy decision, but a negligent departure from the Park Service's established safety policies. Id.
In Oberson v. U.S.D.A., Forest Service, 441 F.3d 703, 711-12 (9th Cir. 2006), the U.S. Forest Service's decision not to post a warning sign on a dangerously steep section of a frequently traveled snowmobile trail after earlier deciding to warrant the trails, was not a shielded policy decision. The challenged conduct, though discretionary, failed Berkovitz's second prong, and was not protected by the discretionary function exception. Id. at 711-12.
As in Summers and Oberson, Plaintiffs in this case allege that the Government failed to properly follow its own safety procedures because "where the challenged government activity involves safety considerations under an established policy, rather than the balancing of competing policy considerations, the rationale for the exception falls away." Summers, 905 F.2d at 1215.
The Miller plaintiffs argued that public safety was not a policy consideration. Miller, 163 F.3d at 596. The court rejected the plaintiffs' argument: "While safety was one consideration, the decision regarding how to best approach the Bald Butte fire also required consideration of fire suppression costs, minimizing resource damage and environmental impacts, and protecting private property." - Id. Faced with such competing policy considerations, the Government was shielded from immunity by the discretionary function exception. Id.
The safety policy in this case is very different from the safety policies in Summers and Oberson and more like the safety issue in Miller. The safety considerations regarding allocating firefighting resources or lighting a backfire involve a weighing of competing risks. The competing considerations in a decision whether to warn of a known, static hazard, like that at issue in Summers and Oberson, are fundamentally different.
Although Plaintiffs correctly identify the Government's established firefighting safety policies, these policies do not prescribe specific conduct, as in Summers, but guide the weighing of risks. The decision to light a backfire involves "the balancing of competing policy considerations." Summers, 905 F.2d at 1215. Not lighting a backfire on the Spade Fire may have allowed the fire to jump a highway, trap firefighters on other fires, or spread to areas where other people, property or resources could be burned. A firefighter contemplating a firing operation must assess those risks in the context of current and expected environmental conditions, and must judge whether those who may be in the path of the backfire have been adequately protected and warned. Placing one resource at risk in order to protect another resource is a social policy decision that must be made at the level of the individual firefighter as well as at the national policy level.
Accepting Plaintiffs' portrayal of Government safety directives as rigid prescriptions not only would diminish firefighters' discretion, but would hamper firefighters' ability to fight fire effectively. Firefighters must consider a course of action that best provides for the public good, not which course of action exposes them to the least tort liability.
Decisions about how best to fight a catastrophic wildland fire are the type of social policy decision that the discretionary function exception was intended to shield.
---
<<< continue reading—Backfire 2000 vs. United States, analysis, allegations >>>