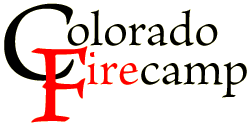 ---
Course application is also available in form-fillable PDF format for printing, faxing or e-mailing.
Payment is expected by the first day of class, unless arrangements are made to invoice agency or fire department. Payment is not required at time of registration.
*** During the COVID-19 pandemic, we are waiving cancellation fees, allowing students to cancel enrollment entirely or switch to another class session, and agencies to transfer enrollment to another student. ***
The easiest way to pay with credit/debit card is through our Sage Payments shopping cart.
We allow students to re-schedule once to another class within a year of the original session at no charge, except for increase in tuition, if applicable. Agencies are allowed to transfer enrollment to another student one time. A fee of $75 is charged for cancelling a class registration entirely.
---