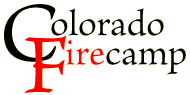 April 6-9, 2023

April 27-29, 2023

May 18-21, 2023

June 5-8, 2023

June 29 - July 2, 2023

July 27-30, 2023

Cost: $700 includes tuition, meals & lodging.
---
---
---
Freeman Reservoir tree felling fatality, 72-hour report & OSHA citation — June, 2009
Andrew Palmer Fatality, Dutch Creek Incident, — June, 2008
---
---
---
---
U.S. Department of Labor

Occupational Safety and Health Administration

Inspection Number: 313410839
Inspection Dates: 06/29/2009 - 10/01/2009
Issuance Date: 10/09/2009

Notice of Unsafe or Unhealthful Working Conditions

Company Name: Bureau of Land Management
Inspection Site: Freeman Reservoir Campground, Craig, CO 81625

---
Citation 1 Item 1
Type of Violation:

Serious

29 CFR 1910.266 (h)(2)(ii) Before each tree is felled, conditions such as, but not limited to, snow and ice accumulation, the wind, the lean of tree, dead limbs, and the location of other trees, shall be evaluated by the feller and precautions taken so a hazard is not created for an employee.
At the Freeman Reservoir Campground in Moffat County, Colorado, the BLM did not conduct an adequate evaluation concerning the lean of the tree and its location in relation to other trees.

At the Freeman Reservoir Campground in Moffat County, Colorado, the evaluation conducted by the BLM did not provide for changing conditions.
Abatement Note: Non-emergency preplanned work areas will have written site specific risk assessments completed prior to tree felling or hazard tree removal operations.
Abatement Note: Abatement certification is required for this item (see enclosed "Sample Abatement Certification Letter").
| | |
| --- | --- |
| Date By Which Violation Must be Abated: | 01/27/2010 |

/s/ Herb Gibson
HERB GIBSON
Area Director