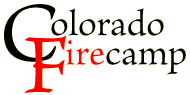 August 17-20, 2023

September 14-17, 2023

October 12-15, 2023

November 9-12, 2023

Cost: $700 includes tuition, meals & lodging.
---
---
---
Freeman Reservoir tree felling fatality, 72-hour report & OSHA citation — June, 2009
Andrew Palmer Fatality, Dutch Creek Incident, — June, 2008
---
---
---
---
Little Grass Valley Tree Felling Accident
Facilitated Learning Analysis
August 17, 2009

US Forest Service, Pacific Southwest Region, Plumas National Forest
Feather River Ranger District
---

Table of Contents

Facilitated Learning Analysis Team:
Edward Cole
Gerald Spence
Ronald Ashdale
Steven Holdsambeck

---
Little Grass Valley Tree Felling Accident
INTRODUCTION
On Monday August 17, 2009 employees of the Plumas National Forest Supervisor's Office and Feather River Ranger District were working on a tree thinning and disposal project in the Little Grass Valley Recreation Area (see Vicinity Map next Page). At approximately 1010, one of the employees cut a small tree that fell and struck another employee. The employee that was hit by the tree was injured and required a Medivac flight to an area hospital. The employee was treated and released but ordered to remain off work pending further medical examinations.
Since there had been other tree felling incidents recently within the Region, the Region expressed concern that this accident could be related to a trend or the result of region-wide systemic issues. This concern led the Region to conduct the accident investigation utilizing the Accident Prevention Analysis process. The Team arrived on the Forest on Tuesday August 18. During the initial review of the incident, the Team recommended that the investigation be handled as a Facilitated Learning Analysis (FLA) as there were not strong signals this accident would reveal larger organizational concerns and seemed unrelated to the other two accidents. Region and Forest concurred and an FLA was initiated. The focus of the FLA is to foster a learning environment by encouraging open sharing of mistakes, errors and avoiding blaming employees who were not reckless. The FLA process is centered on what the employees and managers involved in this accident learned for themselves, and then sharing those lessons with the larger FS community. It is intended that others involved in chainsaws operations will read this report and vicariously learn the same lessons, and thus potentially, prevent a future accident.
This FLA has been made possible by the cooperation and support of the parties involved and the employees of the Feather River Ranger District and the Plumas National Forest. The FLA Team wishes to express our deep appreciation for their willingness and honesty to share their story and the lessons they learned the hard way.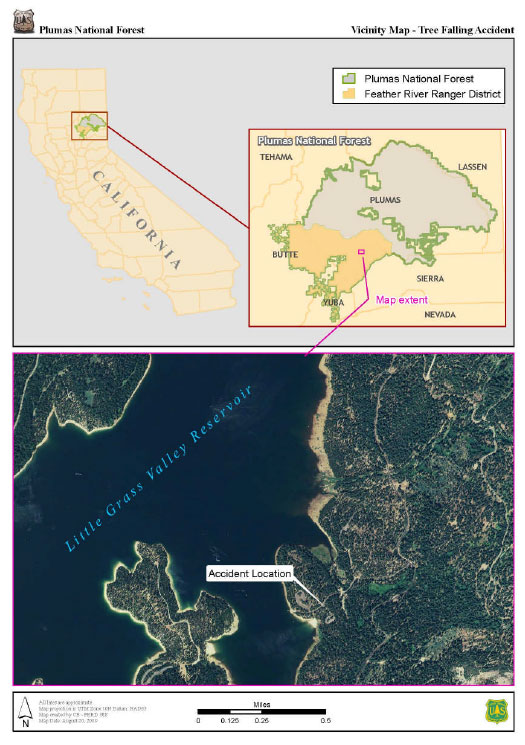 ---

<<< continue reading—Little Grass Valley Tree Felling Accident FLA narrative >>>