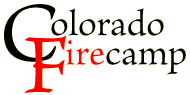 Oct. 26-29, 2017

Nov. 16-19, 2017

Apr. 12-15, 2018

May 3-6, 2018

May 17-20, 2018

Cost: $625 includes tuition, meals & lodging. (Increases to $650 in 2018.)
---
---
---
Freeman Reservoir tree felling fatality, 72-hour report & OSHA citation — June, 2009
Andrew Palmer Fatality, Dutch Creek Incident, — June, 2008
---
---
---
---
Vehicle Accident Involving Tree-Felling Operations
Big Creek Fire
Background of Incident:
On August 5, 2006, a snag was felled onto a moving U.S. Forest Service vehicle during wildfire suppression efforts on the Big Creek fire. The operator of the vehicle complained of some stiffness and neck pain. He was examined by a doctor and X-rays were taken. The vehicle had substantial damage to the hood and roof, and the windshield was shattered, "raining glass" on the driver. The driver was the only occupant and there was no damage to any other property.
The faller was a certified Class B Faller cutting a 20" snag. The faller was cutting a snag on the uphill side of the road. Upon completion of his face cut, he radioed the road guards on both ends of the road to inform them that he was going to fall the tree onto the road. He called out "falling tree," and completed cutting the snag. He did not know a vehicle was coming toward his cutting operation.

The driver had just finished assisting another faller approximately 250 feet down the road, got in his truck and was going to a turnaround a short distance up the road (approximately 300 feet). He was going slowly up the road when the tree fell on his truck. The driver did not hear the falling tree radio call and was unaware that a sawyer was cutting the tree down as he traveled north up the road. He had traveled less than 250 feet when the incident occurred.
Potential Causal Factors:
The sawyer was sawing without a spotter nearby and was unaware that the vehicle was coming toward his falling operation.

The driver did not hear the "falling tree" radio communication with the road guards or know that a tree was being cut as he was driving up the road.

The driver was traveling below a large cut bank which could possibly have hid his vehicle from the faller. Also the bank stopped the tree from completely falling on the vehicle. Only a 3" top struck the vehicle.

The road guards were not aware a vehicle was moving up the road.
Recommendation/Lessons Learned:
Before beginning work, carefully assess the amount of work needed and the time to complete the work.
Before beginning operations, develop a plan. Discuss the plan and make sure it is understood and reassessed throughout the operational period.
Close roads to all traffic with road guards; allow traffic through only when an "all clear!" is received from ALL fallers.
Emphasize communication with both radio and shouts. Don't always rely on the radio - IF YOU HAVE ANY DOUBTS, DO A FACE-TO-FACE COMMUNICATION!
When reviewing the area to be snagged do a thorough job – look for catfaces and burned roots on all sides.