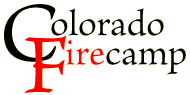 Wildland Fire Suppression Tactics Reference Guide
---
Download .pdf copy of Wildland Fire Suppression Tactics Reference Guide, (5.19 mb)
---
INTRODUCTION TO REFERENCE GUIDE
FIRE ORDERS
WATCH OUT SITUATIONS
LOOKOUTS, COMMUNICATIONS, ESCAPE ROUTES, SAFETY ZONES
(LCES)
SECTION 2—USE OF WATER AND ADDITIVES
Types of Pumps
Hydraulics
Series, Parallel, and Staged Pumping
Hose Lays
Mopup
Tactical Use of Water
Surfactants
Class A Foam
Retardants
Firegels
SECTION 3—USE OF FIRE IN CONTROL OPERATIONS
Burning Out and Backfiring
Types of Fire Spread
Ignition Techniques
Strip Firing
One, Two, Three -Three, Two, One (1-2-3/3-2-1) Firing Concept
Head and Strip Head Firing
Blowhole Firing
Spot Firing
Ring Firing
Chevron Firing
Burn Strip
Planning and Conducting Firing Operations
Special Firing Considerations
Firing Equipment
SECTION 4—MECHANICAL EQUIPMENT
Dozers
Comparison of Dozers Used For Fireline Construction
Dozer Production Rates
Dozer Line Construction Principles
Tractor Plows
Principles of Tractor/Plow Operations
Engines
Mobile Attack
Tandem Tactic
Pincer Tactic
Envelopment Tactic
Stationary Attack
Inside-out Tactic
Parallel Attack
Engine Production Rates
SECTION 5—TACTICAL AIR OPERATIONS
Factors Affecting Aircraft Use
Factors to Consider in Retardant Aircraft Use
Types, Effects, and Use of Retardant
Recommended Retardant Coverage Levels
Retardant Evaluation Criteria
Air Tanker Tactics
Principles of Retardant Application
SECTION 6 -WILDLAND/URBAN INTERFACE
Kinds of Wildland/Urban Interface
Structural Fire Behavior
WildlandlUrban Fire Sizeup Considerations
Structure Triage
WildlandlUrban Interface Firefighting Tactics
Structure Full Containment
Structure Partial Containment
Structure No Containment
Structural Firefighting Situations That Shout "Watch Out"
Structural Watch Out Situations & Triage Made Easier to Remember
SECTION 7 -FUELS, FIRE BEHAVIOR, AND TACTICS BY GEOGRAPHIC
AREAS OF THE UNITED STATES
Alaska
Northwest and Northern Rocky Mountains
Southern and Central California
Great Basin and Southern Rocky Mountains
Southwest
Northeast
Southeast
GLOSSARY OF TERMS
WILDLAND FIRE
SUPPRESSION TACTICS REFERENCE GUIDE
PMS 465
NFES 1256

APRIL 1996
---
SECTION 1 -FIRE SUPPRESSION PRINCIPLES (continued)
FIRELINE FLAGGING
Line location is a common practice in some types of terrain and fuels, particularly when a fire is burning in timber.
When locating firelines, consider the following flagging techniques:
When tying and positioning individual flags, allow enough time for crew or mechanical equipment to construct line before fire edge approaches flag line.

Avoid flagging long sections of line. Flagging long sections of line separates you from your crew and equipment creating possible communication problems and unsafe situations.

Use a high visibility/reflective color whenever possible that can be easily seen in day light or night time conditions. Notify the crews constructing fireline what color of flagging was used.

Deploy an adequate amount of flagging for conditions. Flagging must be deployed heavier for night operations and/or during heavy fuel buildups because of poor visibility. Resources that can't find flag lines are nonproductive and may be put at risk during critical fire behavior situations and/or when working in adverse topography.

Avoid flagging dog legs or sharp angles. Whenever possible flag away from snags, widow makers, and other potentially hazardous areas.

If possible avoid flagging underslung line conditions which will require trenching and future holding problems. Depending on the size or the complexity of the fire, more than one individual with radio(s) may be required to accomplish this task. Whether locating line downhill or uphill, the outside perimeter will take on an overall wedge shape configuration and all unburned material should be burned out. On larger fires, an indirect method of attack may be warranted requiring flag lines to take advantage of ridges running parallel to the main fire. The unburned area then should be backfired.

If an existing flag line must be rerouted, remove enough flagging to ensure crews or other adjoining resources will not mistake the old flagged line for the new flagged line. This situation can create nonproductive periods and expose crews to potentially unsafe conditions. Use a different color flagging and make sure crews following behind are aware of the change.

At night, when cold trailing, constructing parallel line across unburned fingers, and/or flagging indirect line, use two or more individuals with headlamps. The lead line locator searches out and determines where the line should be located. Once this individual has determined the approximate line location, a second person commences flagging staying on line with the lead person's headlamp. A third person may be necessary when there are larger fingers to assist in keeping the middle flagger on line with the lead line locator. This is accomplished by positioning the rear flagger at the opposite side of the finger from the lead line locator in a location where they can keep the middle flagger centered between their two locations. Once all three individuals are in position, there are two common alternative flagging procedures recommended. The first alternative requires the middle flagger to commence flagging, working away from the rear flagger keeping visual contact with the headlamps of the rear flagger and lead line locator. The second alternative requires the middle flagger to move to a position normally half way between the rear flagger and the lead line locator. After the center flagger is in position, the rear flagger commences flagging to the center flagger's position. After the first half of the line is flagged in, one of the two individuals remains at that location and the other commences flagging to the lead line locator's position.

Spot fires should be flagged and tagged with a written note. Flag lines leading to spot fires should originate from the existing main line. Always tie and secure a note or write directly on the flagging the following information:

Date found
Time found
Size of spot fire
Location from main fireline
Determine if spot is lined or unlined
Color(s) of flagging used to flag the spot fire
Name of crew or individual reporting spot
It is suggested that each time the spot is checked, the time, date and individual's name be recorded on the initial note.
It is necessary to understand the relationship of the flag line to the proposed control line. This must be communicated to the resources responsible for constructing the line. It becomes especially important when numerous saw teams are constructing line in heavy fuel conditions. In this situation the flag line is normally positioned at the point that will end up being the outside green edge of the completed line. The initial saw team should commence cutting its assigned strip just to the inside of the flag. This provides additional saw teams an edge to cut from and/or a location to place their cut material.

Always designate whether your flag line is to remain intact during line construction. Many times when using a saw team during night periods the operator will cut down a flag line in scattered brush or timber leaving only staubs. This situation may cause the personnel scraping the line to become disoriented, resulting in production loss.

Hazards such as bees, hornets, wasps and/or snags should be identified using yellow and black striped flagging. This is a universal flagging color recognized by most wildland firefighting agencies.

Escape routes and safety zones should be identified using lime green flagging.
---
<<< continue reading—Wildland Fire Suppression Tactics Reference Guide, Fireline Construction >>>