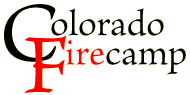 Wildland Fire Suppression Tactics Reference Guide
---
Download .pdf copy of Wildland Fire Suppression Tactics Reference Guide, (5.19 mb)
---
INTRODUCTION TO REFERENCE GUIDE
FIRE ORDERS
WATCH OUT SITUATIONS
LOOKOUTS, COMMUNICATIONS, ESCAPE ROUTES, SAFETY ZONES
(LCES)
SECTION 2—USE OF WATER AND ADDITIVES
Types of Pumps
Hydraulics
Series, Parallel, and Staged Pumping
Hose Lays
Mopup
Tactical Use of Water
Surfactants
Class A Foam
Retardants
Firegels
SECTION 3—USE OF FIRE IN CONTROL OPERATIONS
Burning Out and Backfiring
Types of Fire Spread
Ignition Techniques
Strip Firing
One, Two, Three -Three, Two, One (1-2-3/3-2-1) Firing Concept
Head and Strip Head Firing
Blowhole Firing
Spot Firing
Ring Firing
Chevron Firing
Burn Strip
Planning and Conducting Firing Operations
Special Firing Considerations
Firing Equipment
SECTION 4—MECHANICAL EQUIPMENT
Dozers
Comparison of Dozers Used For Fireline Construction
Dozer Production Rates
Dozer Line Construction Principles
Tractor Plows
Principles of Tractor/Plow Operations
Engines
Mobile Attack
Tandem Tactic
Pincer Tactic
Envelopment Tactic
Stationary Attack
Inside-out Tactic
Parallel Attack
Engine Production Rates
SECTION 5—TACTICAL AIR OPERATIONS
Factors Affecting Aircraft Use
Factors to Consider in Retardant Aircraft Use
Types, Effects, and Use of Retardant
Recommended Retardant Coverage Levels
Retardant Evaluation Criteria
Air Tanker Tactics
Principles of Retardant Application
SECTION 6 -WILDLAND/URBAN INTERFACE
Kinds of Wildland/Urban Interface
Structural Fire Behavior
WildlandlUrban Fire Sizeup Considerations
Structure Triage
WildlandlUrban Interface Firefighting Tactics
Structure Full Containment
Structure Partial Containment
Structure No Containment
Structural Firefighting Situations That Shout "Watch Out"
Structural Watch Out Situations & Triage Made Easier to Remember
SECTION 7 -FUELS, FIRE BEHAVIOR, AND TACTICS BY GEOGRAPHIC
AREAS OF THE UNITED STATES
Alaska
Northwest and Northern Rocky Mountains
Southern and Central California
Great Basin and Southern Rocky Mountains
Southwest
Northeast
Southeast
GLOSSARY OF TERMS
WILDLAND FIRE
SUPPRESSION TACTICS REFERENCE GUIDE
PMS 465
NFES 1256

APRIL 1996
---
SECTION 1 -FIRE SUPPRESSION PRINCIPLES
MINIMUM IMPACT SUPPRESSION TACTICS (MIST)
The following guidelines for MINIMUM IMPACT SUPPRESSION are for agency administrators, incident management teams, and firefighters to consider. Some or all of the items may apply, depending upon the situation.
Managers and firefighters need to ask, "Are suppression and mopup tactics commensurate with the fire's potential to spread and cause resource damage in this land allocation? What tactics are adequate for the behavior of this fire? Are our tactics causing long-term adverse impacts on the land? Will MIST compromise firefighter safety?"
One evident tactic is the choice of fireline to use. There are good examples where cattle trails in fine fuels on 30% slopes were used as fireline and as the anchoring point for burnout. There are bad tactical examples in similar or lighter fuels where blade-wide dozer lines were used. In some cases, several blade-wide parallel dozer lines through grass/scab areas were made. Dozer lines are now in places where vehicle trails did not exist, thus opening additional area to possible destructive vehicle use.
Good tactical examples exist on easily accessible ground where fire spread was halted by engines driven along the fire perimeter using water for holding and extinguishing fire spread. In similar situations, bad examples exist where dozer lines were constructed parallel to existing gravel roads that could have served as adequate firelines.
Another very evident tactic that causes long-term lasting impact and resource loss is tree cutting. A bad tactical example exists in a situation, where up to 400 yards inside the fire's perimeter, living ponderosa pine that had minimum fire in the base have been cut. Instead of using hand pumps and/or dirt, the chain saw served as a means to extinguish the fire from the base of these trees, which often have evidence of past fires extinguished naturally or by some other means. The question needs to be asked. "Even if a tree is on fire and may never be used for timber volume, why is it being cut?" Dead, standing trees are acknowledged as a resource for some specific management objectives.
Consider
COMMAND AND GENERAL STAFF

Evaluate each and every suppression tactic during planning and strategy sessions to see that they meet agency administrator objectives and minimum impact suppression guidelines.
Include agency resource advisor and/or local representative in above sessions,
Discuss MIST with other overhead during operational period briefings, to gain full understanding of tactics.
Ensure MIST are implemented during line construction as well as other resource disturbing activities.

PLANNING SECTION

Use resource advisor to evaluate that suppression tactics are commensurate with land/resource objectives, and incident objectives.
Use an assessment team for a different perspective of the situation.
Use additional consultation from "publics" or someone outside the agency, especially if the fire has been, or is expected to be, burning for an extended period of time.
Adjust line production rates to reflect the minimum impact suppression tactics.
Use brush blade for line building-when dozer line is determined as necessary tactic.
Leave some trees randomly in fireline.
Ensure that instructions for minimum impact suppression tactics are listed in the Incident Action Plan.
Detail objectives for extent of mopup necessary-for instance: "_______ distance within perimeter boundary."
If helicopters are involved, use long line remote hook in lieu of helispots to deliver/retrieve gear.
Anticipate fire behavior and ensure all instructions can be implemented safely.
Consider coyote camps versus fixed camp site in sensitive areas.
If extremely sensitive area, consider use of portable facilities (heat/cook units, latrines).

OPERATIONS SECTION

Emphasize minimum impact suppression tactics during each operational period briefing.
Encourage strike team leaders and crew superintendents to provide input on firefighter safety as it relates to MIST.
Explain expectations for instructions listed in Incident Action Plan.
Consider showing minimum impact suppression slide-tape program or video to the crews upon arrival at airport/incident.
Consider judicious use of helicopters-consider long lining instead of helispot construction.
Use natural openings so far as practical.
Consider use of helibucket and water/foam before calling for air tanker/retardant.
Monitor suppression tactics/conditions.

LOGISTICS SECTION

Ensure actions performed around areas other than incident base, i.e., dump sites, camps, staging areas, helibases, etc., result in minimum impact upon the environment.

DIVISION/GROUP SUPERVISOR AND STRIKE TEAM/TASK FORCE LEADER

Ensure crew superintendents and single resource bosses understand what is expected.
Discuss minimum impact tactics with crew.
Ensure dozer and falling bosses understand what is expected.
If helicopters are involved, use natural openings as much as possible; minimize cutting only to allow safe operation.
Avoid construction of landing areas in high visitor use areas.
Monitor suppression tactics/conditions.

CREW SUPERINTENDENTS

Ensure/monitor results expected.
Discuss minimum impact suppression tactics with crew.
Provide feedback on implementation of tactics-were they successful in halting fire spread; what revisions are necessary.
Look for opportunities to further minimize impact to land and resources during the suppression and mopup phase.
Emphasize use of lookouts.
MIST Implementation Guidelines
Minimum impact suppression is an increased emphasis to do the job of suppressing a wildland fire while maintaining a high standard of caring for the land. Actual fire conditions and your good judgment will dictate the actions you take. Consider what is necessary to halt fire spread and ensure it is contained within the fireline or designated perimeter boundary.
SAFETY
Safety is of utmost importance.

Constantly review and apply the Watchout Situations and Fire Orders.

Be particularly cautious with:

burning snags you allow to burn down
burning or partially burned live and dead trees -unburned fuel between you and the fire
hazard trees (identify them with either observer, flagging, and/or glow-sticks)

Be constantly aware of the surroundings, of expected fire behavior, and possible fire perimeter one or two days hence.
FIRELINING PHASE
Select procedures, tools, equipment that least impact the environment.
Give serious consideration to use of water as a firelining tactic (fireline constructed with nozzle pressure, wetlining)
In light fuels:

cold-trail line
allow fire to burn to natural barrier
consider burn out and use of gunnysack or swatter
constantly recheck cold trailed fireline
if constructed fireline is necessary, use minimum width and depth to check fire spread

In medium/heavy fuels:

consider use of natural barriers and cold-trailing
consider cooling with dirt and water, and cold-trailing
if constructed fireline is necessary, use minimum width and depth to check fire spread
minimize bucking to establish fireline; preferably build line around logs

Aerial fuels:—brush, trees, and snags:

adjacent to fireline: limb only enough to prevent additional fire spread
inside fireline: remove or limb only those fuels which if ignited would have potential to spread fire outside the fireline
brush or small trees that are necessary to cut during fireline construction will be cut flush with the ground

Trees, burned trees, and snags:

MINIMIZE cutting of trees, burned trees, and snags
live trees will not be cut, unless determined they will cause fire spread across the fireline or seriously endanger workers. If tree cutting occurs, cut stumps flush with the ground
scrape around tree bases near fireline if hot and likely to cause fire spread
identify hazard trees with either an observer, flagging and/or glow­sticks

When using indirect attack:

do not fall snags on the intended unburned side of the constructed fireline, unless they are an obvious safety hazard to crews working in the vicinity
on the intended bum-out side of the line, fall only those snags that would reach the fireline should they burn and fall over. Consider alternative means to falling, i.e., fireline explosives, bucket drops.
review items listed above (aerial fuels; brush, trees, and snags)
MOPUP PHASE
Consider using 'hot-spot' detection devices along perimeter (aerial or hand-held).
Light fuels:

cold-trail areas adjacent to unburned fuels.
do minimal spading; restrict spading to hot areas near fireline only.
use extensive cold-trailing to detect hot areas.
Medium and heavy fuels:
-cold-trail charred logs near fireline; do minimal scraping or tool scarring.
-minimize bucking of logs to check for hot spots or extinguish fire: preferably roll the logs.
- return logs to original position after checking or ground is cool.
-refrain from making boneyards: burned/partially burned fuels that were moved should be arranged in natural positions as much as possible.
-consider allowing larger logs near the fireline to bum out instead of bucking into manageable lengths. Use lever, etc., to move large logs.
Aerial fuels-brush, small trees and limbs
- remove or limb only those fuels which, if ignited, have potential to spread fire outside the fireline.
Burning trees and snags
-If possible allow burning trees/snags to bum themselves out or down. (Ensure adequate safety measures are implemented and communicated.)
-identify hazard trees with either an observer, flagging, and/or glowsticks.
- if burning trees/snags pose serious threat of spreading fire brands, extinguish fire with water or dirt. FELLING by chain saw will be last means-consider falling by blasting, if available.
CAMP SITES AND PERSONAL CONDUCT
Use existing campsites if available.
If existing campsites are not available, select campsites that are unlikely to be observed by visitors/users.
Select impact-resistant sites such as rocky or sandy soils, or opening within heavy timber. Avoid camping in meadows, along streams or lake shores.
Change camp location if ground vegetation in and around the camp shows signs of excessive use.
Do minimal disturbance to land in preparing bedding and campfire sites. Do not clear vegetation or do trenching to create bedding sites.
Toilet sites should be located a minimum of 200 feet from water sources. Holes should be dug 6-8 inches deep.
Select alternate travel routes between camp and fire if trail becomes excessive.
Evaluate coyote camps versus fixed camp site in sensitive areas.
RESTORATION OF FIRE SUPPRESSION ACTIVITIES
• Firelines -after fire spread is secured, fill in deep and wide firelines, and cup trenches. -waterbar, as necessary, to prevent erosion, or use woody material to act as sediment dams. -ensure stumps from cut trees/large size brush are cut flush with
ground. -camouflage cut stumps, if possible. -any trees or large size brush cut during fireline construction should
be scattered to appear natural.
• Camps -restore campsite to natural conditions as much as possible. -scatter fireplace rocks, charcoal from fire; cover fire ring with soil;
blend area with natural cover. -pack out all garbage and unburnables.
General -remove all signs of human activity (plastic flagging, small pieces of
aluminum foil, litter). -restore helicopter landing sites. -cover, fill in latrine sites.
---
<<< continue reading—Wildland Fire Suppression Tactics Reference Guide, How to Attack a Fire >>>