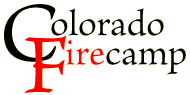 Wildland Fire Suppression Tactics Reference Guide
---
Download .pdf copy of Wildland Fire Suppression Tactics Reference Guide, (5.19 mb)
---
INTRODUCTION TO REFERENCE GUIDE
FIRE ORDERS
WATCH OUT SITUATIONS
LOOKOUTS, COMMUNICATIONS, ESCAPE ROUTES, SAFETY ZONES
(LCES)
SECTION 2—USE OF WATER AND ADDITIVES
Types of Pumps
Hydraulics
Series, Parallel, and Staged Pumping
Hose Lays
Mopup
Tactical Use of Water
Surfactants
Class A Foam
Retardants
Firegels
SECTION 3—USE OF FIRE IN CONTROL OPERATIONS
Burning Out and Backfiring
Types of Fire Spread
Ignition Techniques
Strip Firing
One, Two, Three -Three, Two, One (1-2-3/3-2-1) Firing Concept
Head and Strip Head Firing
Blowhole Firing
Spot Firing
Ring Firing
Chevron Firing
Burn Strip
Planning and Conducting Firing Operations
Special Firing Considerations
Firing Equipment
SECTION 4—MECHANICAL EQUIPMENT
Dozers
Comparison of Dozers Used For Fireline Construction
Dozer Production Rates
Dozer Line Construction Principles
Tractor Plows
Principles of Tractor/Plow Operations
Engines
Mobile Attack
Tandem Tactic
Pincer Tactic
Envelopment Tactic
Stationary Attack
Inside-out Tactic
Parallel Attack
Engine Production Rates
SECTION 5—TACTICAL AIR OPERATIONS
Factors Affecting Aircraft Use
Factors to Consider in Retardant Aircraft Use
Types, Effects, and Use of Retardant
Recommended Retardant Coverage Levels
Retardant Evaluation Criteria
Air Tanker Tactics
Principles of Retardant Application
SECTION 6 -WILDLAND/URBAN INTERFACE
Kinds of Wildland/Urban Interface
Structural Fire Behavior
WildlandlUrban Fire Sizeup Considerations
Structure Triage
WildlandlUrban Interface Firefighting Tactics
Structure Full Containment
Structure Partial Containment
Structure No Containment
Structural Firefighting Situations That Shout "Watch Out"
Structural Watch Out Situations & Triage Made Easier to Remember
SECTION 7 -FUELS, FIRE BEHAVIOR, AND TACTICS BY GEOGRAPHIC
AREAS OF THE UNITED STATES
Alaska
Northwest and Northern Rocky Mountains
Southern and Central California
Great Basin and Southern Rocky Mountains
Southwest
Northeast
Southeast
GLOSSARY OF TERMS
WILDLAND FIRE
SUPPRESSION TACTICS REFERENCE GUIDE
PMS 465
NFES 1256

APRIL 1996
---
SECTION 1 -FIRE SUPPRESSION PRINCIPLES
WHERE TO ATTACK A FIRE
The parts of the fire to be controlled are the head, the flanks, and the rear (see Figure 6).
Figure 6—Parts Of A Fire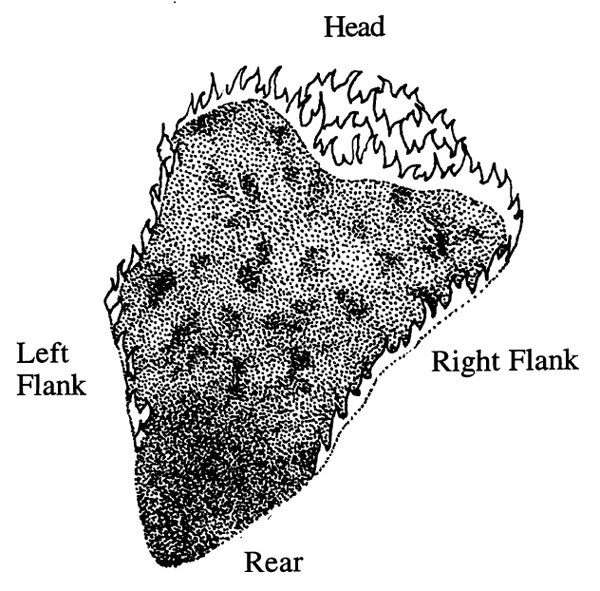 Fires are generally attacked where they are most likely to escape and this may require attacking the fire at the head, flanks, rear, or any combination of the three. However, your primary concern is attacking the fire where it can be done safely. A good practice is to always pick an anchor point to start fighting the fire and to prevent the fire from outflanking you.
Fireline intensity (flame length) and rate of spread generally determine which part of the fire to attack in both initial attack and suppressing large fires. Figure 2-Fire Suppression Limitations Based On Flame Length, page 12, provides guidance to make decisions on which part of the fire to attack and whether to make a direct, parallel, or indirect attack.
A technique to attack a fire where it is most likely to escape or stop hotter burning portions of a fire is called hotspotting (see Figure 7).
Figure 7—Hotspotting, Using Temporary Lines To Check Fire Spread And Gain Time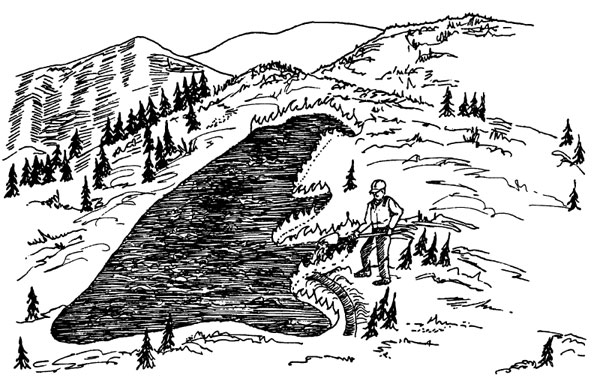 Hotspotting can be used to cool hot portions of a fire and allow firefighters more time to construct fireline or cool certain portions of a fire to prevent it from making a run. Hotspotting can be accomplished by building temporary check lines or applying dirt or water to knock down and cool hot portions of a fire. Hotspotting can be dangerous to firefighters because they are working without an anchor point, can be out-flanked by fire, and they are exposing themselves to intense burning portions of a fire.
---
<<< continue reading—Wildland Fire Suppression Tactics Reference Guide, Fireline Location >>>