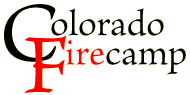 ---
---
---
1967 Task Force Report
---
2005 Fire Prevention and Safety grant application
REPORT OF
THE FIRE SAFETY REVIEW TEAM
MARCH 1967
A PLAN TO FURTHER REDUCE
THE CHANCES OF MEN BEING BURNED WHILE FIGHTING FIRES
---
COMMUNICATIONS
The 1957 Task Force concluded that communication was not adequate on most tragedy fires.  They recommended increased attention to communication, including exploring the use of transistor-type receivers and encouraging the practice that receivers on all radios used on a fireline be "on" at all times.  Much progress has been made since that time in development, procurement and use of equipment such as forest net, fire net and air net.  Standards for radio communication between line overhead have not been established.  It has become common practice to equip line overhead down through the Sector Boss with the fire tactical net -- either the forest net or fire net, whichever is appropriate and available.  On the Loop Fire, all Interregional Crew Bosses, with the exception of the El Cariso Crew Boss, were equipped with fire tactical net radios.  We believe it is desirable that the Crew Boss be equipped with radios to communicate with adjacent Crew Bosses and his superior.  The fire tactical net may be used for this purpose on small fires or the early stages of large fires.  However, when the volume of traffic will overload the tactical fire net, an intrasector net should be made available and used.
In addition, helicopter support of ground forces engaged in line construction or line holding should be directed by localized ground forces -- preferably the Crew Boss with the Sector Boss as second preference.  We visualize that the Line Boss would establish priorities for helicopter support and the Helicopter Pilot would report to the appropriate Sector for localized direction from the Crew Boss or Sector Boss.  Service-wide standards now require that each aircraft used in firefighting will be equipped with an air net radio as well as FAA required frequencies.  Local aircraft may also be on the forest net.  The Air Attack Boss or Helicopter Boss is equipped with air net radios and directs the Helicopter Pilot.  In current normal operations on project fires, in many cases there is no direct communication between the Helicopter Attack Pilot and localized ground forces.
On many sectors of brush fires in California, the only practical means of tactical line scouting is by helicopter.  Strategic line scouting by helicopter has reached a high degree of effectiveness and is of great value to the Fire Boss, Plans Chief and Line Boss.  Detailed tactical line scouting to provide the Sector Boss and Crew Boss with detailed local information needs improvement.  Communication between the strategic Line Scout, whether he be in a helicopter or on the ground, is needed with the Sector Boss and/or Crew Boss.
When two crews are working toward each other with radios on different frequencies, an extra radio from one crew should be provided the other.
The equipment and organization know-how required to provide an adequate communications capability is available.  We need to agree on standards who needs to communicate with whom -- then our radio engineers can provide alternate suggested systems.  After agreement is reached on standards and system, the necessary equipment can be purchased and we should organize to insure its proper use.
Recommendations:
The Chief should establish Service-wide standards for communication on fires.  The team believes that these standards should provide for:

Short-range lightweight radio units for intrasector operations on a secondary net.  These sets should be two-channel with the air net as the second channel to be used for localized direction of helicopter and possibly other air support, and for Crew Boss or Sector Boss to receive detailed scouting information from tactical line scout in helicopter.  NOTE: If the latter is approved, organization standards for air support need revision.

Fire tactical net (forest net or fire net) for line overhead down through Sector Bosses.

Air net as now used.

When two crews are working toward one another, communication must always be provide between them.  If radios are not available for this, then special arrangements must be made, such as prearranged audio or visual signals.

If 1(a) is approved, the team suggests that three of these two-channel sets be assigned each Interregional Crew at their home base.  On the fire one of these sets would remain with the Crew Boss and the other two would be available for use by the Sector Boss, local Line Scout or for the crew constructing line toward them.
WASHINGTON OFFICE COMMENTS:
The recommendations are approved, but 1(a) is modified to provide multi-channel radios in helicopters, one of these channels to be on the universal intrasector frequency.  As recommended, key personnel in the sector would be equipped with two-channel radios.  One of these channels would be the universal intrasector fire frequency, the other the regional or zone fire cache frequency.  In this way, sector personnel can talk to the helicopter pilots without chance of overloading the air net.  Equipping Interregional Fire Crews with compact two-channel radios is a good way to begin but our objective should be to have this intrasector communications available on all large fires as soon as possible.
ACTION GUIDES:
| | | |
| --- | --- | --- |
| Task | Responsibility | Target Date |
| Prepare Service-wide standards for communications on fires | Director, Division of Fire control | 6/2/67 |
| Prepare guidelines for developing and field testing the universal intrasector fire radio net | Director, Division of Fire Control | 3/31/67 |
| Assign frequency for the nonair channel of the intrasector net | Director, Division of Administrative Management | 3/31/67 |
| Determine specifications and source of supply for the two-channel intrasector radios | Director, Division of Administrative Management | 3/31/67 |
| Purchase 3 intrasector net radios for each Interregional crew and train the crew in their use | Regional Foresters of regions where the crews are based | 7/14/67 |
| On a southern California Forest, study and report the number of intrasector net radios needed for optimum performance | Regional Forester, R-5 | 12/29/67 |
| Revise the organization instructions for air support as necessary to incorporate and fully use the expanded air-ground communications provided by the two-channel intrasector net | Director, Division of Fire Control | 5/1/67 |
| Using R-5's study as a guide, analyze the needs of each region and prepare plan to meet needs in five years. | Regional Foresters | Plan by 5/28/68 |
---
<<< continue reading—1967 Task Force Report, Improve Scouting at All Critical Points>>>