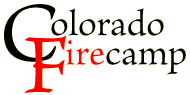 ---
---
---
1967 Task Force Report
---
2005 Fire Prevention and Safety grant application
REPORT OF
THE FIRE SAFETY REVIEW TEAM
MARCH 1967
A PLAN TO FURTHER REDUCE
THE CHANCES OF MEN BEING BURNED WHILE FIGHTING FIRES
U.S. Department of Agriculture—Forest Service—Washington, D.C.
---
ORGANIZATION
The 1957 Task Force recommended adherence in all regions to the Service-wide principles of organization for fire suppression set forth in the Directives System.  Good progress has been made on this recommendation.  These principles are periodically reviewed and needed revisions made.  Several of our recommendations, if approved, will require minor revisions or additions.
The Interregional Crews in California, locally known as "Hot Shot" Crews, have diverged from the principles of organization by carrying their headquarters' camp titles of Superintendent, Assistant Superintendent and Foreman out on the fireline.
Clarification is needed in portions of the directives system and regional guidelines as to who the Fire Boss on a project fire works for and to whom he is to report.  FSM 5130 lacks clarity as to Forest Supervisors' responsibilities.  This section implies that the Fire Boss is supreme commander and can be construed that he is not accountable to anyone.  The list of duties for the Fire Boss does not mention to whom he is responsible.  The organization chart (Exhibit 1) shows the Forest Supervisor as being subordinate to the Fire Boss.  To FSM 5130 should be added the duties of the Fire Boss's boss.  The implication of some of the above is that the Forest Supervisor is not in control even though the zero code of 5100 clearly delegates full responsibility to the Forest Supervisor.
Recommendations:
The Chief should revise the principles of organization where needed to be compatible with those findings and recommendations of this report that are approved by him.

Regional Fireline Notebooks and like material should be revised to conform with results of 1. above.

Region 5 should comply with standard nomenclature.
WASHINGTON OFFICE COMMENTS:
The recommendations are approved.
ACTION GUIDES:
| | | |
| --- | --- | --- |
| Task | Responsibility | Target Date |
| Revise FSM to clarify fire suppression roles of the Fire Boss and Forest Supervisor | Director, Division of Fire Control | 6/30/67 |
| Revise the principles of organization to accommodate the approved recommendations of this report | Director, Division of Fire Control | 5/19/67 |
| Revise regional fireline notebooks and similar material as needed to implement new instructions | Regional Foresters and Area Directors | 5/19/67 |
| Change the titles of overhead on California Interregional and other organized fire crews to comply with the principles of fire suppression organization | Regional Forester, R-5 | 4/14/67 |
---
<<< continue reading—1967 Task Force Report, Protective Shelters >>>