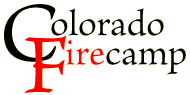 ---
---
---
1967 Task Force Report
---
2005 Fire Prevention and Safety grant application
REPORT OF
THE FIRE SAFETY REVIEW TEAM
MARCH 1967
A PLAN TO FURTHER REDUCE
THE CHANCES OF MEN BEING BURNED WHILE FIGHTING FIRES
---
FIRE BEHAVIOR AND FIRE RESEARCH
Qualified men trained in fire behavior principles and with many years of fighting fires in Southern California brush complexes did not anticipate the fire spread that resulted in the Tragedy on the Loop Fire.† One of our greatest urgencies is to understand and identify the localized hazardous combinations of air flow, topography and fuel.
The fire behavior officer acts as liaison between the fire weather forecaster and the Fire Boss, interpreting the weather information in terms of how the fire may behave under the existing and predicted fuels and topographic situation.† This can be quite specific in small fires but of necessity becomes more general as the fire perimeter encompasses more variations in fuels and topography.
This is the time when the overhead person on the ground must further interpret the fire behavior officerís information to the specific and immediate situation confronting him.† If he is an old hand at it, he can generally integrate almost automatically the behavior situation with the required suppression procedures.† But even an old hand can miss a clue occasionally if he isnít refreshed from time to time.† thus, it becomes imperative for men at the Sector Boss and Crew Boss level to be given training in specific elements of fire behavior with which he is most likely to be confronted.
Two levels of training are used, one for the fire behavior officer and other top overhead, and another for the Sector Boss-Crew Boss.† In these, considerable review and study is required.† Only careful development of course material brings out salient points that must be evaluated quickly on the fire line and the proper situation solutions reached.
See Appendix 5 for Progress in Fire Behavior Knowledge Since 1957.
Recommendations:
Continue an aggressive fire behavior training program and increase emphasis at regional and forest level on information required for Crew Boss and Sector Boss personnel.

Develop and make available low cost, hand or back-packed fire weather instrumentation, especially for use in off-the-road situations.

Give special emphasis on causes of blowup or erratic fire behavior situations in the fire research program.
WASHINGTON OFFICE COMMENTS:
Recommendation 1 is approved.† Given up-to-date equipment and support, we know our most powerful fireline safety weapon to be intelligent, well trained men making decisions on the fireline.† The quickest answer to Recommendation 2 is to get more use made of the belt weather kits and other portable weather equipment now available.† Fire behavior on recent tragedy fires has usually been quite apparent to trained observers.† We believe research on causes of blowups or erratic fire behavior should continue at about its present pace.† We feel that accelerated research leading to a useful system for fuel evaluation would make a stronger and more immediate contribution to fire safety.† More safety pay off can be gained from research aimed more specifically at helping firemen interpret the various situations confronting them.† We, therefore, do not approve Recommendation 3.
ACTION GUIDES:
| | | |
| --- | --- | --- |
| Task | Responsibility | Target Date |
| Review the effectiveness of past fire behavior training to determine if it is meeting objectives | Director, Division of Fire Control | 9/30/67 |
| Examine and as necessary up-date fire behavior training materials at all levels | Regional Foresters and Area Directors | 12/28/67 |
| Establish guidelines for using available portable fire weather equipment on fires | Director, Division of Fire Control | 5/19/67 |
| Accelerate research on forest fuels appraisal systems with the objective of producing useful field guidelines at the earliest possible date | Chief, Branch of Forest Fire Research | 7/1/67 |
---
<<< continue reading—1967 Task Force Report, Appendix 3 >>>