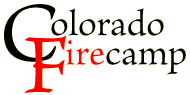 ---
---
---
1967 Task Force Report
---
2005 Fire Prevention and Safety grant application
REPORT OF
THE FIRE SAFETY REVIEW TEAM
MARCH 1967
A PLAN TO FURTHER REDUCE
THE CHANCES OF MEN BEING BURNED WHILE FIGHTING FIRES
---
PROTECTIVE SHELTERS
The Loop Fire Analysis Group Recommended:
"Continue development of improved fire protective shelters and make them standard equipment for all fire suppression men and crews who are ordinarily assigned to fight fires in fast-burning fuels."
Missoula Equipment Development Center (MEDC) has developed, tested, and prepared specifications for a fire protective shelter.  These Shelters were available for purchase @ $13 each by field units prior to the 1966 fire season.
The present pup-tent style shelter offers the following advantages over the tepee-style shelter previously used:
Stronger.

Lower profile reducing probability of direct flame contact and providing better conductive cooling.

Improved hold-down system for use in high winds.

Double-wall construction minimizing problem of smoking adhesive and offering dead air space insulation.
Shelter tests using human subjects have conclusively shown that it will provide protection within its design limitations.  In addition, in a recent test at MEDC, an experienced firefighter, unfamiliar with use of the shelter, to 32.5 seconds to unstrap it from his waist and completely settle himself inside the shelter.  With three trials the test subject was able to reduce the time to 23 seconds.
Recommendations:
Require that protective shelters be carried as standard equipment by all Interregional Crews.

Regional Foresters will establish standards for use of shelters by other suppression forces.

Require that all suppression forces issued shelters actually strap pouched shelter to waist while on the line (dozer operators may carry shelter in containers on tractor).

Continue development of shelters to improve protection, reduce weight and lower costs.

Prepare and issue a training film on fire protective shelters.
WASHINGTON OFFICE COMMENTS:
Interregional Crews should be equipped with protective shelters but we would limit mandatory requirement for carrying them to conditions of hazard where fires could spread rapidly.  They should always be carried by all personnel working to control fires in fuels with extreme or flash rates of spread.  Recommendation 2 is approved.  Recommendation 3 will be expanded with guidelines for carrying shelters by personnel engaged in all types of control line activities.  Recommendations 4 and 5 are approved.  Use of protective shelters and protective clothing should be covered in the same training film.  Since an effective shelter is now available, their use should not be delayed while awaiting further developments.
ACTION GUIDES:
| | | |
| --- | --- | --- |
| Task | Responsibility | Target Date |
| Revise FSM and similar instructional materials to include Service-wide standards and guidelines for use and stocking of protective shelters | Director, Division of Fire Control | 3/31/67 |
| Within the framework of 1 above, establish regional standards for use of protective shelters | Regional Foresters | 5/19/67 |
| Prepare protective shelter and clothing training film | Director, Division of Fire Control | 6/15/67 |
| Establish the use of protective shelter equipment in appropriate training courses | Regional Foresters and Area Directors | 6/30/67 |
---
<<< continue reading—1967 Task Force Report, Fire Protective Clothing >>>