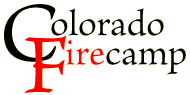 ---
---
---
1967 Task Force Report
---
2005 Fire Prevention and Safety grant application
REPORT OF
THE FIRE SAFETY REVIEW TEAM
MARCH 1967
A PLAN TO FURTHER REDUCE
THE CHANCES OF MEN BEING BURNED WHILE FIGHTING FIRES
---
FIRE PROTECTIVE CLOTHING
The Loop Fire Analysis Group recommended:
"Increase efforts on the development of lightweight flame-resistant suits, including face masks and gloves.  When satisfactory items have been developed, make their use mandatory by trained men and fire suppression crews ordinarily assigned to work in fast-burning fuels."
Substantial effort has already been made by the Missoula Equipment Development Center (MEDC) in development and testing of lightweight flame-resistant shirts and trousers, including face masks.  Little, if any, work has been done on flame-resistant gloves.  Following is a resume of what is currently available or under development and test in the protective clothing and face mask area:
Cotton Fabric:  The Forest Service is operationally using a fire-retardant treated cotton work shirt.  These shirts are currently stocked by GSA and cost approximately $5.  Fire-retardant cotton shirts have not been entirely satisfactory because the retardant treatment bleaches out after 15-20 launderings, also the treatment weakens the fabric considerably, leaving the shirts with a very short service life in comparison to untreated cotton work shirts.

During the past 6 years, MEDC has not been able to find any fire-retardant, treated cotton work trousers that will withstand the rigors of firefighting.

Nomex Fabric: This is a synthetic fiber in a variation of the nylon polymer.  It does not support combustion and decomposes into a friable char at high temperatures.  About 300 shirts and trousers are being tested.  To date, Nomex is the most promising material for firefighter's clothing.  Its main drawback is its high cost (shirts - $18.75, trousers - $25).  This disadvantage is offset by the fabric's extreme durability, e.g., tests have shown that it will outwear cotton 5 to 1 and does not lose retardancy with repeated launderings.

Face Heat Shields:  This item is manufactured by the Bullard Company and is available for operational use.  Although field evaluations in Region 1 were mostly favorable, no further development work has been undertaken because low-volume sales of this item reflects a lack of field interest in face protection.
Except for minor refinements, there now exists a satisfactory lightweight flame-resistant material (Nomex) for use in manufacture of fire-resistant clothing.  There is also a satisfactory face mask available for firefighters.
The crux of the problem surrounding these safety items is not optimum design and development of more equipment, it is getting better field utilization of existing equipment.
Recommendations:
As a minimum, encourage all suppression forces to wear long-sleeved shirts and loose fitting trousers, and that each man has a jacket as part of his fire gear.  So inform all firefighters of the benefit of wearing extra clothing, gloves and face masks for burn injury protection. 1/

Require mandatory use of fire-resistant shirts by Interregional Fire Suppression Crews, that fire-resistant trousers also be required as mandatory when suitable models are available.  Regional foresters will establish standards for other suppression forces.

Continue with a development and test program for different configurations of fire protective clothing, e.g., coveralls and/or looser fitting garments to fit over conventional clothing for added insulation and flame protection.

Develop a suitable fire-resistant glove for hand protection.

Improve the present face masks to allow for better visibility and more protection with a minimum of discomfort to the firefighter.
WASHINGTON OFFICE COMMENTS:
The recommendations are approved and Recommendation 1 expanded to require as a minimum long sleeved shirts and loose fitting trousers for all regularly hired firefighting personnel.  Development of durable, economical protective trousers is especially important.  The recommended training film will include both protective clothing and protective shelters.
Objectives of the development program will be to fully exploit present day possibilities and have the best equipment possible by June 30, 1968.  Before long, we expect protective shirts and trousers to be as standard as hard hats.
ACTION GUIDES:
| | | |
| --- | --- | --- |
| Task | Responsibility | Target Date |
| Revise FSM and similar instructions to include Service-wide standards for use and stocking of protective clothing | Director, Division of Fire Control | 3/31/67 |
| Using the guidance of 1 above, establish regional standards for use of protective clothing | Regional Foresters | 5/19/67 |
| Pace the development program to have durable, effective and economical trousers and face masks as soon as possible | Director, Division of Fire Control | Trousers and masks to be available 6/30/68 |
| Expand the development program to include protective gloves and testing of different configurations of protective clothing | Director, Division of Fire Control | FY 1968 |
| Establish the use of protective clothing in appropriate training courses | Regional Foresters and Area Directors | 6/30/67 |
---
<<< continue reading—1967 Task Force Report, Pre-Attack Planning and Construction >>>