Rocky Mountain Area Predictive Services
2006 Preliminary Seasonal Fire Weather / Fire Danger Outlook
April 13, 2006
---
D. Fuels Analysis
The RMA Predictive Services group developed Predictive Service Areas (PSAs) based on historical Remote Automated Weather Stations (RAWS) data for all the available RAWS in the RMA. A statistical correlation test on minimum afternoon relative humidity resulted in PSA zones for the RMA shown in Figure 28 and RAWS Grouping (SIGS) for each zone for Fire Family Plus fuels analysis.
Current (As of April 12, 2006) Energy Release Component-G (ERC-G) graphs (Figure 29 thru 45) show well above average readings across lower elevations of southwest Colorado and the Front Range of Colorado. Front Range ERC-G values are currently at new historic highs, exceeding both 2000 and are near or above 2002 values (2002 values not shown). Elsewhere, above average ERC-G values were noted over the Laramie Mountains of southeast Wyoming, with near average readings elsewhere. Overall, fuel conditions across the Colorado Front Range support an early onset to fire season in 2006.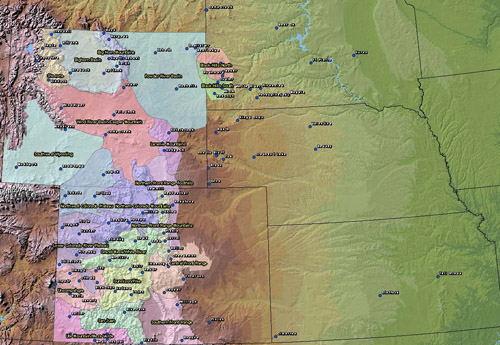 Figure 28. 2006 Rocky Mountain Predictive Service Areas (PSAs). Zones developed from RAWS statistical analysis.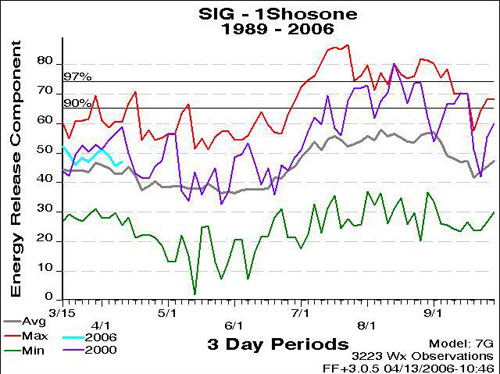 Figure 29. April 12, 2006 ERC-G for Shoshone PSA

Figure 30. April 12, 2006 ERC-G for Big Horn Basin PSA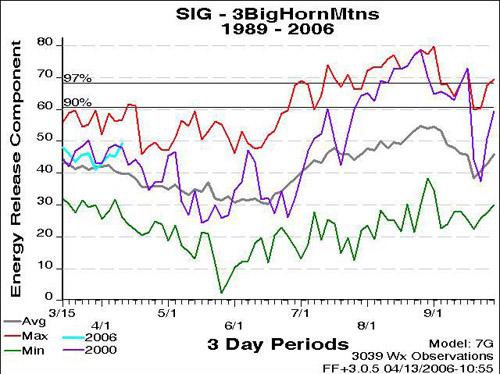 Figure 31. April 12, 2006 ERC-G for Big Horn Mountains PSA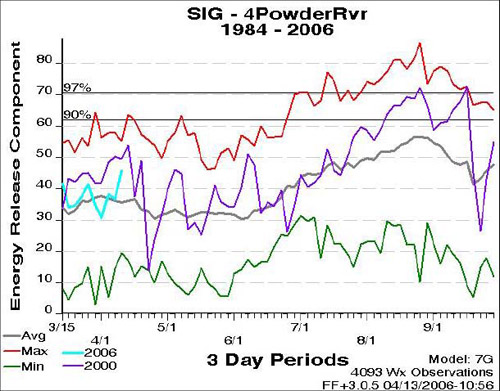 Figure 32. April 12, 2006 ERC-G for Powder River PSA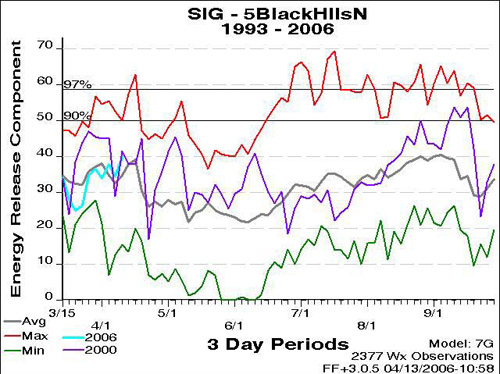 Figure 33. April 12, 2006 ERC-G for northern Black Hills PSA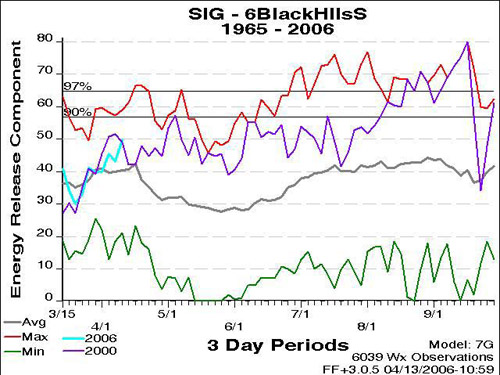 Figure 34. April 12, 2006 ERC-G for southern Black Hills PSA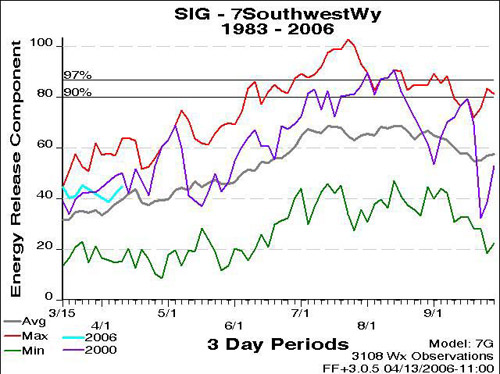 Figure 35. April 12, 2006 ERC-G for Southwest Wyoming PSA

Figure 36. April 12, 2006 ERC-G for Wind River/Casper Mountain PSA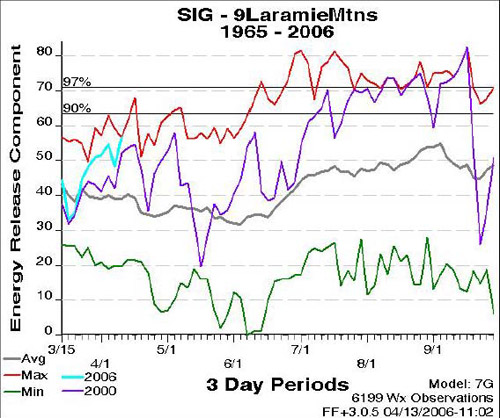 Figure 37. April 12, 2006 ERC-G for Laramie Mountains PSA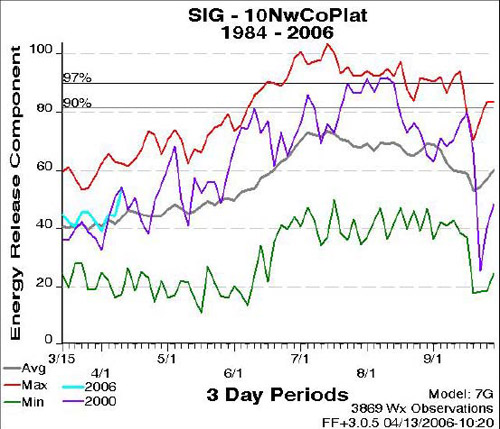 Figure 38. April 12, 2006 ERC-G for Northwest Colorado Plateau PSA

Figure 39. April 12, 2006 ERC-G for Northern Colorado Mountains PSA

Figure 40. April 12, 2006 ERC-G for Northern Front Range Foothills PSA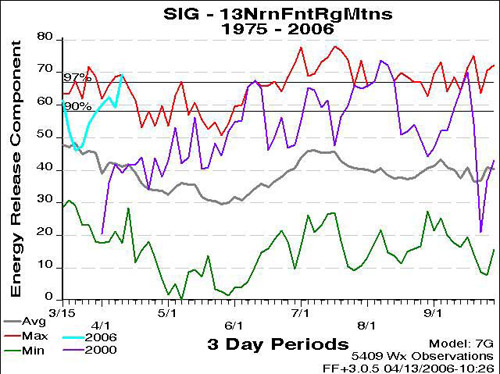 Figure 41. April 12, 2006 ERC-G for Northern Front Range Mtns. PSA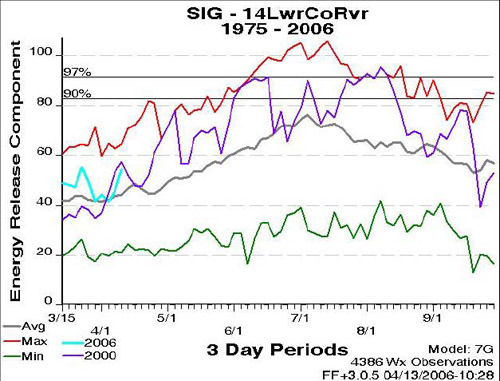 Figure 42. April 12, 2006 ERC-G for Lower Colorado River PSA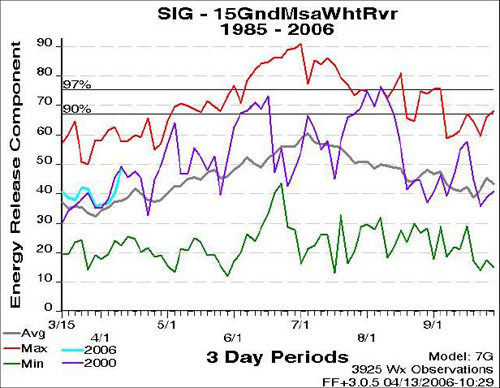 Figure 43. April 12, 2006 ERC-G Grand Mesa/White River PSA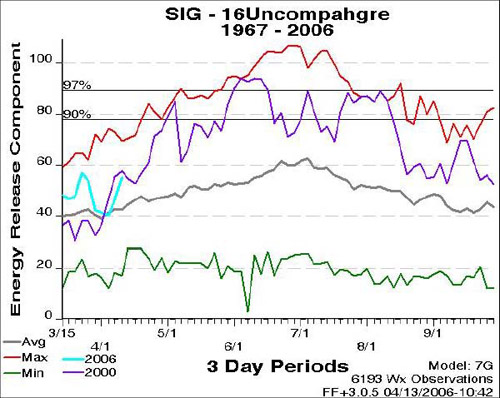 Figure 44. April 12, 2006 ERC-G for Uncompahgre PSA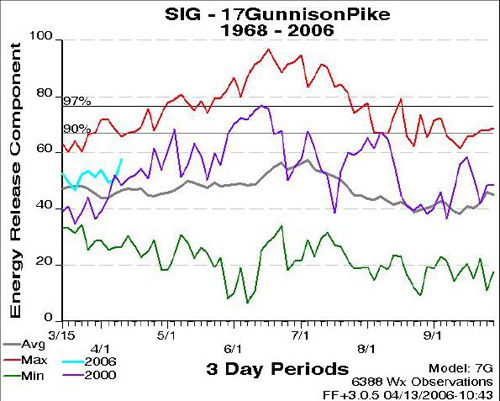 Figure 45. April 12, 2006 ERC-G for Gunnison/Pike PSA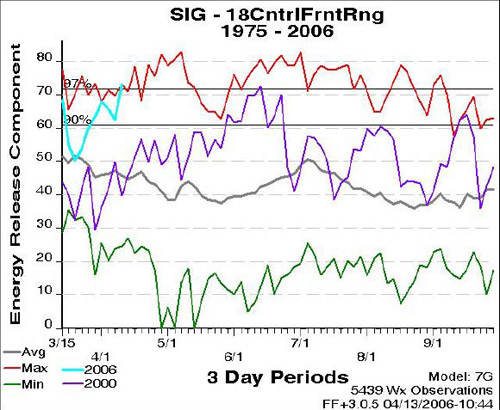 Figure 46. April 12, 2006 ERC-G for Central Front Range PSA

Figure 47. April 12, 2006 ERC-G for Ute Mtn/Mesa Verde PSA

Figure 48. April 12, 2006 ERC-G for San Juan PSA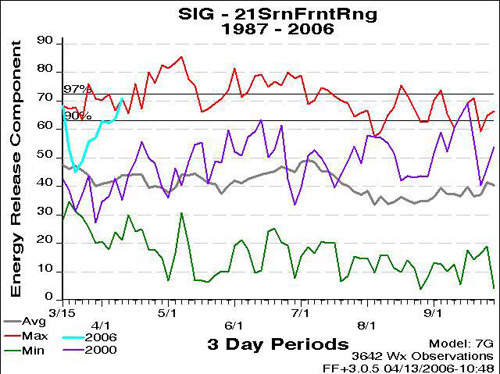 Figure 49. April 12, 2006 ERC-G for Southern Front Range PSA
---
<<< continue reading — 2006 Seasonal Outlook, Resource Considerations >>>