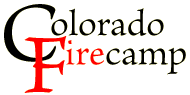 Fire Officer I
Weekend #1, April 22-24, 2021
Weekend #2, April 29-30, 2021
DFPC Fire Officer I JPRs
Fire Officer I JPR skills packet
---
The Colorado Division of Fire Prevention & Control has established 15 Job Performance Requirements (JPRs) based upon NFPA 1021, Standard for Fire Officer Professional Qualifications, 2009 edition, divided among the following 6 categories:
---
Inspections and Investigations (JPRs #11-12)
4.6 This duty involves conducting inspections to identify hazards and address violations, performing a fire investigation to determine preliminary cause, securing the incident scene, and preserving evidence, according to the following job performance requirements.
— DFPC Fire Officer I JPR Sheet #11 - pdf file —
Assignment Sheet 17-1, Apply the Process of Preincident Planning to a Facility - pdf file
4.5.1 Describe the procedures of the AHJ for conducting fire inspections, given any of the following occupancies, so that all hazards, including hazardous materials, are identified, approved forms are completed and approved actions are taken
Assembly

Educational
Health
Detention
Residential
Mercantile
Business
Industrial
Storage
Unusual structures
Mixed Structures
4.5.2 Identify construction, alarm, detection, and suppression features that contribute to or prevent the spread of fire, heat and smoke throughout the building or from one building to another, given an occupancy and the policies and forms of the AHJ so that a pre-incident plan for any of the following occupancies is developed.
Public assembly
Educational
Institutional
Residential
Business
Industrial
Manufacturing
Storage
Mercantile
Special properties
The following documents should be enclosed with JPR #11:
A detailed narrative outlining the method used by the candidate to accomplish the task(s) utilizing the task steps.

Standard Operating Procedures/ Standard Operating Guide (SOP/SOG) or statement regarding lack of a department policy. If no department policy exists, please state resources utilized.
Attach a copy of the pre-incident plan.
Attach any required documentation in the inspection process (code violations, actions taken)
---
— CDFS Fire Officer I JPR Sheet #12 - pdf file —
Assignment Sheet 21-1, Apply the Evaluation Process to the Fire Cause and Determination Task - pdf file
4.5.2 Secure an incident scene, given rope or barrier tape, so that unauthorized persons can recognize the perimeters of the scene are kept from restricted areas, and all evidence or potential evidence is protected from damage or destruction.
(a) Requisite Knowledge: Types of evidence, the importance of fire scene security, and evidence preservation.
(b) Requisite Skill: The ability to establish perimeters at an incident scene.
The following documents should be enclosed with JPR #12:
A detailed narrative outlining the method used by the candidate to accomplish the task(s) utilizing the task steps.

A detailed narrative outlining the method used by the candidate to accomplish the task(s) utilizing the task steps.
Standard Operating Procedures/ Standard Operating Guide (SOP/SOG) or statement regarding lack of a department policy. If no department policy exists, please state resources utilized.
Completed action plan and forms
Incident Reports
Drawings/pictures (if applicable)
---