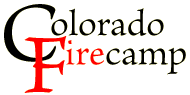 Wildland Fire Suppression Tactics Reference Guide
---
Download .pdf copy of Wildland Fire Suppression Tactics Reference Guide, (5.19 mb)
---
INTRODUCTION TO REFERENCE GUIDE
FIRE ORDERS
WATCH OUT SITUATIONS
LOOKOUTS, COMMUNICATIONS, ESCAPE ROUTES, SAFETY ZONES
(LCES)
SECTION 2—USE OF WATER AND ADDITIVES
Types of Pumps
Hydraulics
Series, Parallel, and Staged Pumping
Hose Lays
Mopup
Tactical Use of Water
Surfactants
Class A Foam
Retardants
Firegels
SECTION 3—USE OF FIRE IN CONTROL OPERATIONS
Burning Out and Backfiring
Types of Fire Spread
Ignition Techniques
Strip Firing
One, Two, Three -Three, Two, One (1-2-3/3-2-1) Firing Concept
Head and Strip Head Firing
Blowhole Firing
Spot Firing
Ring Firing
Chevron Firing
Burn Strip
Planning and Conducting Firing Operations
Special Firing Considerations
Firing Equipment
SECTION 4—MECHANICAL EQUIPMENT
Dozers
Comparison of Dozers Used For Fireline Construction
Dozer Production Rates
Dozer Line Construction Principles
Tractor Plows
Principles of Tractor/Plow Operations
Engines
Mobile Attack
Tandem Tactic
Pincer Tactic
Envelopment Tactic
Stationary Attack
Inside-out Tactic
Parallel Attack
Engine Production Rates
SECTION 5—TACTICAL AIR OPERATIONS
Factors Affecting Aircraft Use
Factors to Consider in Retardant Aircraft Use
Types, Effects, and Use of Retardant
Recommended Retardant Coverage Levels
Retardant Evaluation Criteria
Air Tanker Tactics
Principles of Retardant Application
SECTION 6 -WILDLAND/URBAN INTERFACE
Kinds of Wildland/Urban Interface
Structural Fire Behavior
WildlandlUrban Fire Sizeup Considerations
Structure Triage
WildlandlUrban Interface Firefighting Tactics
Structure Full Containment
Structure Partial Containment
Structure No Containment
Structural Firefighting Situations That Shout "Watch Out"
Structural Watch Out Situations & Triage Made Easier to Remember
SECTION 7 -FUELS, FIRE BEHAVIOR, AND TACTICS BY GEOGRAPHIC
AREAS OF THE UNITED STATES
Alaska
Northwest and Northern Rocky Mountains
Southern and Central California
Great Basin and Southern Rocky Mountains
Southwest
Northeast
Southeast
GLOSSARY OF TERMS
WILDLAND FIRE
SUPPRESSION TACTICS REFERENCE GUIDE
PMS 465
NFES 1256

APRIL 1996
---
---
PREFACE
The Wildland Fire Suppression Tactics Reference Guide is designed to supplement courses that teach tactics in the Wildland Fire Qualification System. It can be used by the beginning firefighter to learn basic tactics as well as a review of fire suppression tactics for the advanced firefighter.
This reference guide was developed under the direction of the National Wildfire Coordinating Group Training Working Team with coordination and assistance of Fire Managers from the following agencies:
United States Department of the Interior
Bureau of Land Management
National Park Service
Bureau of Indian Affairs
United States Department of Agriculture
Forest Service
National Association of State Foresters
Colorado State Forest Service
Minnesota Division of Forestry
We appreciate the efforts those people associated with the design and development of this product.
---
<<< continue reading—Wildland Fire Suppression Tactics Reference Guide, Introduction >>>