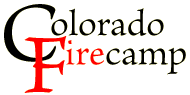 ---
---
---
1967 Task Force Report
---
2005 Fire Prevention and Safety grant application
REPORT OF
THE FIRE SAFETY REVIEW TEAM
MARCH 1967
A PLAN TO FURTHER REDUCE
THE CHANCES OF MEN BEING BURNED WHILE FIGHTING FIRES
---
PRE-ATTACK PLANNING AND CONSTRUCTION
The Loop Fire Analysis Group recommended that we "reexamine the full array of presuppression activities in flash fuel areas and establish the benefits plus or minus of accelerating the fuelbreak system in relation to safety and its place in the balance of all presuppression activities."
In many of the critical fire areas funds have been made available for preattack projects.  Good progress has been made especially in the flashy fuel types.  Standards have been developed and guidelines have been published in a Pre-Attack Handbook.
Pre-Attack is a planned systematic procedure for the gathering, evaluating and recording of intelligence, as well as the construction of certain fire control facilities, to insure the rapid and efficient suppression of fire on any given area.
To the present time, the most intensive pre-attack planning has been done in Southern California forests where fire control is the primary job.  Timber, recreation, grazing, and other resources have functional management plans.  Pre-attack planning should be integrated with these resource management plans.  When the resource management plan is activated the end result should enhance the pre-attack plan.
Grazing revegetation projects, wildlife habitat browseways, timber sale block, etc., all can be coordinated with fire control needs.
Recommendation:
Continue and expand coordination of fire control and resource plans to facilitate progress in pre-attack planning and construction.
WASHINGTON OFFICE COMMENTS:
Though the recommendation is not fully responsive to the problem, it is  approved.   Both the following action guides and those on page 21 deal with this problem.  For safety reasons, priority should be given to areas where fast fuels are common but this program has strong potential for more permanently reducing the threat from large wildfires on almost all forest, brush and range lands.  Since the pre-attack plan would serve as the device for coordinating Fire Control needs with resource activities, we should speed up preattack planning and expand its scope Service-wide.
ACTION GUIDES:
| | | |
| --- | --- | --- |
| Task | Responsibility | Target Date |
| Prepare and issue nationwide instructions for preattack planning | Director, Division of Fire Control | 6/30/67 |
| Review and as necessary strengthen multiple use coordination instructions to join resource activities and fire control in a common endeavor to break up dangerous bodies of fuel | Director, Division of Fire Control working with resource divisions | 12/29/67 |
| On a nationwide basis, identify geographical areas where pre-attack planning is needed most | Director, Division of Fire Control working with regions | 6/30/67 |
| In FY 1968 begin to expand preattack planning to new areas | Regional Foresters where high priority areas are located | |
---
<<< continue reading—1967 Task Force Report, Fuelbreak System >>>