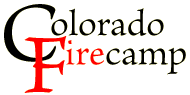 ---
---
---
1967 Task Force Report
---
2005 Fire Prevention and Safety grant application
Synopsis
A digital archive of wildland fire fatality and near-miss investigation reports will be the foundation of an "open source" website being developed by the Wildland Fire Lessons Learned Center. This will facilitate the exchange of ideas, creation of derived works and enhancement of existing firefighter safety materials.
"Wildfire Safety Drill: Mobilizing Lessons Learned" will be an annual 2-day exercise dedicated to improving firefighter safety at initial attack and transition fires. The Drill will serve as a showcase for the best practices of the annual fireline safety refresher class.

The National Wildfire Coordinating Group course, "Lessons Learned: Fatality Fire Case Studies" will be modified to DVD format with digital print material and updated with 5 additional case studies.
Budget
| | |
| --- | --- |
| a. Personnel | $ 62,000 |
| b. Fringe Benefits | $ 12,400 |
| c. Travel | $ 13,600 |
| d. Equipment | $ 21,700 |
| e. Supplies | $ 9,500 |
| f. Contractual | $ 25,562 |
| g. Construction | $ 0 |
| h. Other | $ 2,500 |
| i. Indirect Charges | $ 0 |
| Indirect Cost Details | |
| Agency Indirect Cost Agreement with | ----- |
| Indirect Cost Rate % | ----- |
| Agreement Summary | |
| Federal Share | $ 147,262 |
| Total Budget | $ 147,262 |