FIRE SUPPRESSION:
Foundational Doctrine
June, 2005
---
Roles
Role of agency employees in fire suppression
Since fire management is integral to the mission of the Forest Service, and fire suppression is integral to the mission of fire management, every employee will have a basic understanding of fire management and each have the responsibility to support the program. Employees have a personal responsibility and will take personal initiative to educate and train to the best of their abilities to meet their fire suppression responsibilities, including clearly understanding and accomplishing their leader's intent.
Line officers – Line Officers must have knowledge of fire program management including the ability to integrate fire and fuels management across all program areas and functions; ability to implement fire suppression strategies and integrate natural resource concerns into collaborative community protection and ecosystem restoration strategies; knowledge to oversee a fire suppression program including budget, preparedness, prevention, suppression, and hazardous fuels reduction; ability to serve as Agency Administrator during an incident on an assigned unit; and ability to provide fully staffed, highly qualified and diversified fire suppression workforce that exists in a "safety first" and "readiness" environment.
Fire management training and experience is a prerequisite for service as a line officer.
Line officer and fire organization relationships – Line Officers have the responsibility to establish clear and concise objectives ensuring that fire suppression is managed as safely, effectively, and efficiently as possible. Fire management personnel will keep the line officer informed and provide professional fire suppression expertise and advice. Line Officers and their fire suppression personnel need to develop strong professional relationships addressing training, preparedness, suppression, and fire use activities.
Line officers and fire personnel will establish effective communications. Personnel, at any level of the organization, will freely express concerns to management.
Fire management positions – Fire fighters will be qualified for assignments. All employees assigned fire suppression responsibilities at the local, geographic area, or national level will meet established interagency and agency competencies and associated qualifications. Fire fighters have a responsibility to be aware of the roles of fire and resource management in the fulfillment of the Agency's overall mission.
Employee's role in creating a positive work environment – It is the responsibility of every employee to foster a work environment that is enjoyable, rewarding, recognizes the value of diversity, and is free of harassment. Employee awareness of the functions of all levels of the agency fosters respect for the contributions of all employees regardless of rank or responsibilities. Forest Service employees must gain knowledge and develop awareness of agency programs and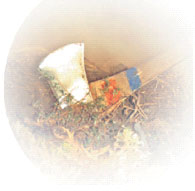 various disciplines essential to program implementation. Informed employees reduce departmentalism, lead to enhanced cross-department communications, and increase trust and respect for professionalism throughout the diversity of disciplines within the agency.
It is the agency's responsibility to orient and mentor new employees and provide cross training to enhance inter-disciplinary and organizational awareness.
Other agency personnel – Every employee has the responsibility to support and/or participate in the fire management program. Administrative employees, engineers, resource specialists, and researchers play a critical role in successful fire operations. There is a broad spectrum of opportunities for participation; each person will identify the niche that is most consistent with their personal/ professional needs, abilities, and goals.
The roles of inherently governmental and contracted resources
Each region or geographic area will evaluate and coordinate between local and state resources. Areas to analyze include draw-down levels and ability of state and local government to perform and assist in fire suppression activities.
Primary initial attack is inherently governmental. Contracted fire suppression resources are a supplemental resource.
Contracted resources will meet the same qualification standards, professionalism, training, productivity, and efficiency as governmental resources.
Relationship of agency targets and fire suppression
Support for local fire operations takes priority over accomplishment of local resource targets. Support for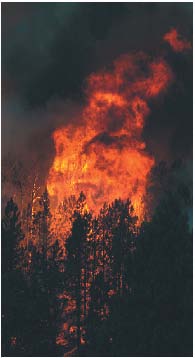 non-local fire operations does not take priority over local resource targets unless determined by regional or national priorities.
The professionalism of fire suppression personnel
The leadership, knowledge, skill and initiative primary fire fighters attain and exhibit is integral to the success of fire suppression and overall mission of fire management. Recognizing primary fire fighters as professionals in their field helps to bridge the communication gap between fire fighters and fire management as a whole.
The role of other agency cooperators
The cooperative relationship between the Forest Service and other agency cooperators is essential. It is the responsibility of the Forest Service to develop working interagency relationships with these agencies.
We will establish unity of command when dealing with multi-agen-cy incidents using unified command when deemed appropriate by all agencies that have jurisdictional authority.
The Forest Service will continue to work with cooperating agencies to strengthen pre-suppression planning for incidents on public lands including mission difference and specific land management issues.
We will develop strong local relationships for incidents occurring on non-Forest Service lands.
The role of the agency in public education
Educating and informing the public about both the natural role of fire and fire risk is becoming extremely important, especially in wildland urban interface areas. Where these areas exist Forests must work with cooperating agencies and the media to increase awareness in these communities. Public contacts must address the risks and mitigations to these risks, and to educate the public about their own responsibilities when living in fire prone areas.
The Forest Service will be proactive in initiating and participating in public education when fire conditions exist that may have public impact. When fires occur in multi-jurisdictional protection areas every effort will be taken to partner with other cooperating agencies and the news media to foster strong working relations in educating the public with a common message.
<<< continue reading—Operations >>>