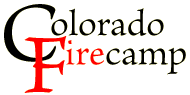 NIOSH Cedar Fire Report
---
CDF Cedar Fire Report
---
Novato FPD Investigation Analysis
Draft Standard Operating Procedures
Inaja Fire Tragedy
NOVATO
FIRE PROTECTION DISTRICT
Investigation Analysis
of the
Cedar Fire Incident

Engine 6162 Crew Entrapment,
Fatality, and Burn Injuries
October 29, 2003
---
Cedar Fire Lessons Learned
Training and Experience
Pre Incident
The Novato Fire District and the Novato Professional Firefighter's Association have collaborated on the development and implementation of an extensive Career Development Program. The Career Development Program models both the National Wildfire Coordinating Group (NWCG) and the California State Fire Marshal Training Guidelines (CFSTES) for all Safety Positions within the Organization. Personnel must meet the Career Development requirements prior to testing for a specific position.

In addition to Career Development guidelines, the District has developed Standard Company Evolutions and proficiency standards for wildland operations. Standards are used to evaluate a company's performance and competency.

According to District policy all engines are staffed with a minimum of a Company Officer (Captain), Engineer (Apparatus Driver/Pump Operator) and a Firefighter or Firefighter/Paramedic.

Crews received field training in shelter deployment but not in re-locating to a safety zone or entering an engine in a crisis situation.

Career Development minimum requirements specific to wildland firefighting include:

Captain
S-130, Firefighter Training
S-131, Advanced Firefighter Training
S-190, Introduction to Wildland Fire Behavior
ICS 200, Introduction to ICS
S-205 (S-215), Fire Operations in the Urban Interface
S-234, Ignition Operations
S-270, Basic Air Operations
S-290, Intermediate Fire Behavior
ICS 300, Intermediate ICS
S-212, Wildfire Power Saws

Engineer, Firefighter and Firefighter/Paramedic
S-130, Firefighter Training
S-131, Advanced Firefighter Training
S-190, Introduction to Wildland Fire Behavior
ICS 200, Introduction to ICS
S-212, Wildfire Power Saws

In preparation for the advent of CICCS (the California adopted version of NWCG 310-1, Wildland Fire and Prescribed Fire Qualifications System Guide) the District has continued to add requirements, specific to wildland firefighting, to its Career Development Program.

All four members of Engine 6162 exceeded the wildland specific training and experience requirements, for their respective positions, according to the Districts Career Development Guide.

All four members of Engine 6162 also met or exceeded the education requirements of NWCG 310-1 for their respective positions.

District personnel respond to several wildland fire incidents each year within the 71 square miles of the District. The District is located within six miles of the California coast, slightly north of the San Francisco Bay waters and over 40 square miles of the District is considered urban interface area.

The typical weather pattern of the District includes a light morning sea breeze transitioning to a stronger afternoon westerly wind that surfaces at approximately 1400 hours. The rare north or east wind events produce high temperatures, low relative humidity but generally little surface-level wind. Interestingly, few fires have occurred in this period. The District has long believed that the recurrence of the typical weather pattern in the days immediately following a north/east wind event yield conditions that are most likely to result in a large-loss/acreage fire. Typical relative humidity in the summer months ranges in mid-thirties and temperatures from the mid-seventies to eighties.

Fires occur predominantly in the urban interface area. Fires typically occur in fuel models of annual grass and Oak woodland. An occasional fire becomes established in heavier fuels such as brush (e.g., Manzanita). Because fires typically occur in the District interface (recent fire history has included fires of significant magnitude that caused loss of structures), personnel are extremely familiar with structure protection operations in this environment.
Incident
The crew of Engine 6162 used their training and experience in the specific
operations that were conducted at 920 Orchard Lane to:

Initiate a standard structure protection evolution in accordance with the Districts Standard Evolution Manual and guidelines outlined in S-205 with the following exceptions:



Entry was not made into the house therefore no interior preparation was completed.
The residential propane tank, located behind the house, was not shut off at the tank.
A secondary water supply was not available because the power needed to operate the pump on the well was out in the area.




Remove light grass fuels, using drip torches and fusees, to create a defensible space below the structure using principles outlined in S-234.

Identify an Escape Route and Safety Zone using the principles outlined in situational awareness training with LCES (Lookouts, Communications, Escape Routes and Safety Zones). Engineer Rucker was given the assignment of being the Lookout by Captain McDonald. All members did have a view of the surrounding area with the exception of the area to the south/southwest. Communications was confirmed and maintained with the Strike Team Leader.

Remove brush and other similar fuels, with a chainsaw, from the driveway and adjacent areas as outlined in S-212 and S-205.

Wear protective clothing and equipment in accordance with District policy, industry standards and S-130.

Communicate amongst other Strike Team Resources and the Strike Team Leader as outlined in ICS-200 and 300.

To identify specific triggers when the crew would access the escape route and safety zone. The collective experience and training of the crew prevented further injury or fatalities.

Personnel are taught to discard non-essential tools and equipment when seeking access to a Safety Zone or Last Resort Survival Options. However, these behaviors have not been consistently reinforced by the District during training activities. If, in fact, Engineer Rucker was wearing a hose pack as indicated in the CDF "Green Sheet" it is unknown why he did not discard that pack. None of the other crew members can recall Engineer Rucker having a hose pack on his back during the operations at 920 Orchard Lane.

Although personnel were several hundred miles from home, they were somewhat experienced with the fuel, weather and interface conditions presented on Orchard Lane. However, it should be noted they were unfamiliar and not briefed on the burning characteristics, fire history, micro-climactic and drought-stressed conditions or made aware of a "Fire Weather Watch" that had been posted on October 29, 2003 at 0900 hours.
Post Incident Considerations
Once the decision had been made to commit to protect the structure at 920 Orchard Lane it is evident that the crew's training, experience and use of LCES saved the lives of three crew members when the fire unexpectedly blew up.

Accurate and easily accessible training records proved to be a necessity in the Post Incident Evaluation of the crew's educational background including the OSHA review. These records also allow the District to periodically assess the currency of training for all members.

Wildland safety and survival techniques should be incorporated into drill scenarios so that crews gain experience and are evaluated on their ability to Establish Lookouts, Establish Communication Procedures, identify and utilize Escape Routes, Safety Zones and Last Resort Survival Options.

No plan to protect a structure should be based on the anticipated need to seek refuge in the engine, structure, or in a fire shelter when the flame front passes. On the other hand even the best managed events can change for the worse. In these cases last resort survival options such as entering the engine, structure, shelter deployment or any combination of these options should be identified early, reassessed regularly and shared with all crew members. Time and the ability to select a combination of Last Resort Survival Options are the critical components to survival in the event of an interface burnover.

The training received in S-205 (S-215) drove District philosophy regarding structure protection operations. In this case, the training received in S-205 and similar courses focus upon the ability to save the structure as opposed to the safety and survivability of the crew and the engine.

A goal of future policy development and training is that an assessment of structure protection options should be primarily based upon the safety and survivability of the crew and engine with the structure as a secondary concern.

A review of "Situational Awareness" is a key component in the assessment of any wildland firefighting scenario. "Situational Awareness" is the identification and mitigation options of the incident environment, resources and existing operations that affect the safety and survivability of the crew. The key to "Situational Awareness" is to continue to communicate safety concerns to all crew members and to ask questions regardless of position or rank.

It is also crucial that departmental training is based on strong organizational philosophy with supporting policies that provide members with mitigation options that are irrefutable up to and including refusal of assignments.

It is critical that there be mutually agreed philosophy and supporting policy between federal, state and local agencies regarding wildland firefighting operations. Philosophy and supporting policy drive training and the formation of training curriculum. Training should not drive philosophy and policy.

External training can inadvertently drive internal organizational philosophy. It is important that organizations evaluate the content of external training to determine if it meets their internal philosophy and policy.

Experience and education based guidelines should be in place before allowing any member to accept an out of county assignment
---
<<< continue reading—Novato FPD Report, Lessons Learned, Policy and Tactics >>>